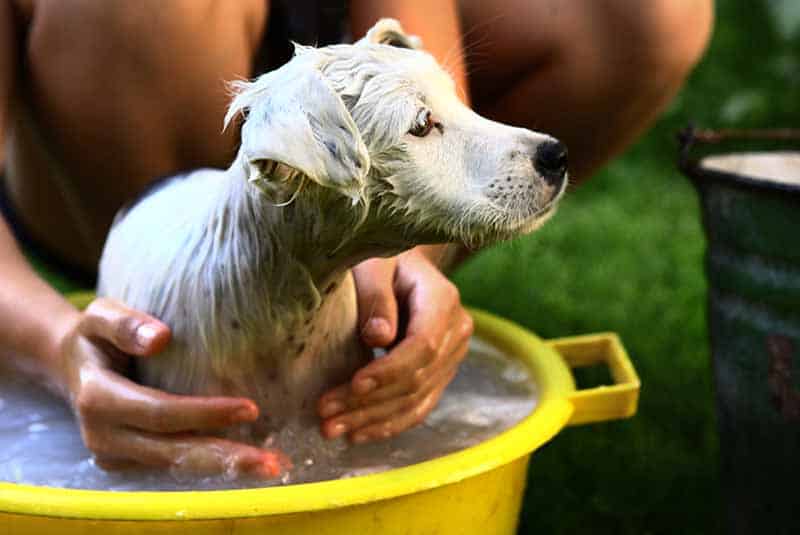 Do you have a dirty dog or a dusty cat? We feel your pain. Summer is prime time for animals to experience the great outdoors, and for some, that simply means rolling around in it. Dirt or dust baths, river time, and frolicking through the grass all make pets happy campers, but can contribute to a mighty seasonal stench. Wondering how often you can or should be bathing your pet in summer? We've got you covered.
Summer "Do"
Many dogs get haircuts in the summer to keep them cooler and cleaner. This makes sense, but it's not the right move for every dog breed out there. Talk with your pet's regular groomer to learn what summer "do" works best for your individual dog's breed and lifestyle. For example, a shave may not be the best option for pups with thick double coats. Continue…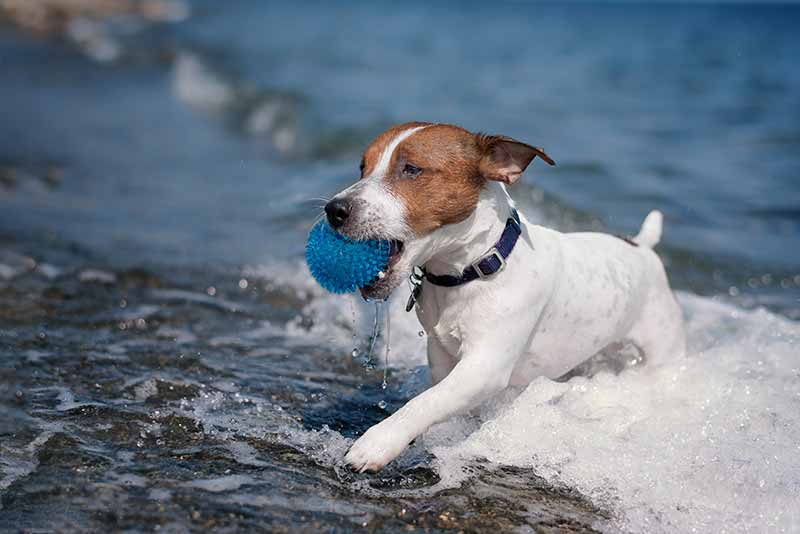 With summer in full swing, families all over the state are eagerly heading out for a day or a weekend on the lake or at the pool. Cooling off near a body of water is one of the best parts of summer in Michigan, and water-loving canine companions couldn't agree more.
Before you pack the cooler and sunscreen, keep in mind that your dog may not be as prepared for the sun, heat, and water as you might think. Review our tips for dog water safety to keep your pup happy, cool, and safe in or near the water.
Planning Makes Perfect
Preparation is key when it comes to bringing your pet anywhere, and a day at the beach or pool is no different. Make sure you have the essentials covered prior to any outdoor activity with your pet: Continue…
Animals, especially puppies and kittens, are known for putting things in their mouths to investigate or potentially eat. Many times, the lapse in judgement ends uneventfully, but many objects can be potentially toxic or result in an obstruction if swallowed.
Pet foreign bodies are not an uncommon occurrence, and the veterinarians at Beverly Hills Veterinary Associates want to make sure that our pet owners are aware, so that they can help decrease the chances of their pets being affected.
When Good Toys Go Bad
When non-digestible items, otherwise known as foreign bodies, enter the digestive tract, they can become stuck somewhere along the path out. A foreign body that is stuck in the gastrointestinal tract may cause problems in several ways: Continue…