Dogs and humans go back a long way. Our ancient ancestors first met over 14,000 years ago, and since then, we've enjoyed a (mostly) happy coexistence. In fact, our history is so tightly linked, it can feel as though our dogs truly understand us, and we understand them.

However, some dogs display truly strange quirks, such as being frightened by harmless objects, sounds, people, or places. Dog fears can range from merely being startled by a foreign object to having a full blown panic attack at the first sound of thunder. Keep reading to learn more about dog fears and what you can do to help manage them.
Continue…
Autumn is the perfect time of year for making memories, and, for many, those memories involve one of the most beloved of American holidays: Halloween! However, this time of year can be fraught with danger for our furry family members, meaning that Halloween pet safety should be a top priority when it comes to enjoying the season with our animal friends.
Stranger Danger
The constantly ringing doorbell, visitors all night long, costumes, masks, and loud noises can cause anxiety in pets and increases the likelihood of an accidental escape. Find a quiet, out of the way place for your pet to relax with their bed and favorite toys ahead of time. Make sure they're wearing a collar with current ID tags, and, if needed, check that their microchip information has been updated.
Continue…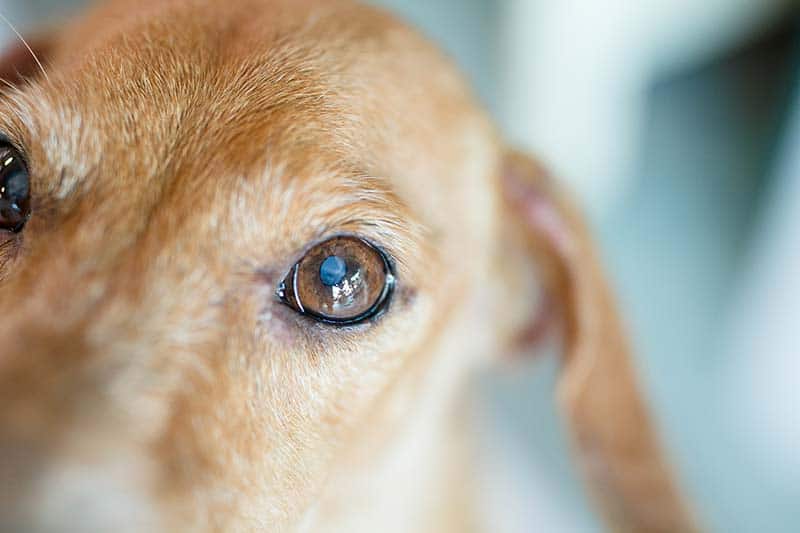 Living with, caring for, or simply being around a visually impaired or hearing impaired pet may seem intimidating, but it doesn't have to be. For the most part, blind or deaf pets respond and behave in much the same way as other pets. Only a few lifestyle modifications are required to make things easy and fun for your wonderful pet and to keep your bond going strong.
Caring for Blind or Deaf Pets
Many pets experience failing eyesight or diminished hearing as they age. Others may lose these senses through illness or injury. A pet who's suddenly gone blind or deaf will probably feel disoriented and experience some initial behavioral changes. Continue…