Most of us probably don't think about our pets sweating. After all, how would we know with all that fur? Pets don't have any of the tell tale signs of sweat, and they don't have a body odor. But how do our pets keep cool? Do pets sweat?

Keep reading to find out how our pets' bodies are designed to keep cool in hot weather.
Do Pets Sweat?
The human skin is covered with sweat glands that allow our bodies to perspire and release heat from the body. Pet skin is covered with fur, and animals don't have nearly as many sweat glands as we do. They do have some, however, which are mainly located on the surface of their paw pads. You may notice sweaty footprints on your patio in hot weather – evidence that pets do sweat.
Continue…
We all know that dogs are our best friends – after all, they are hard-wired to want to be with us all the time. And many of us would love to take them everywhere we go. Unfortunately, there are times when our dog pals can't accompany us. Work, social functions, and other obligations sometimes dictate that we leave our dog home alone.

Leaving your dog home alone doesn't a bad pet owner make. But there are some tips and tricks we can use to make this time spent alone more enriching for our dogs. Keep reading as Beverly Hills Veterinary Associates shares our best tips.
Continue…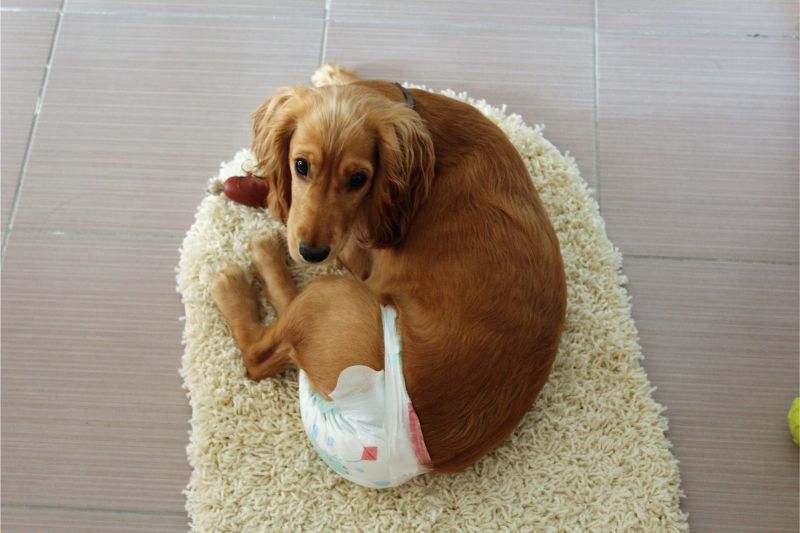 You've been trying to prevent it. You've taken your pet out to do his thing for the past hour, but to no avail. You watch like a hawk every step your pet takes across the carpet. Then, you miss your cue. Another puddle on the floor!

If a pet is having frequent accidents, it can be a frustrating time for all. This could be caused by a condition or disease, or because your pet isn't adapting to the housebreaking training. You may wonder if it is time for pet diapers.

The team at Beverly Hills Veterinary Associates is here, not to clean up those accidents, but to help take the mystery out of pet incontinence and behaviors that can create a smelly situation.

Continue…