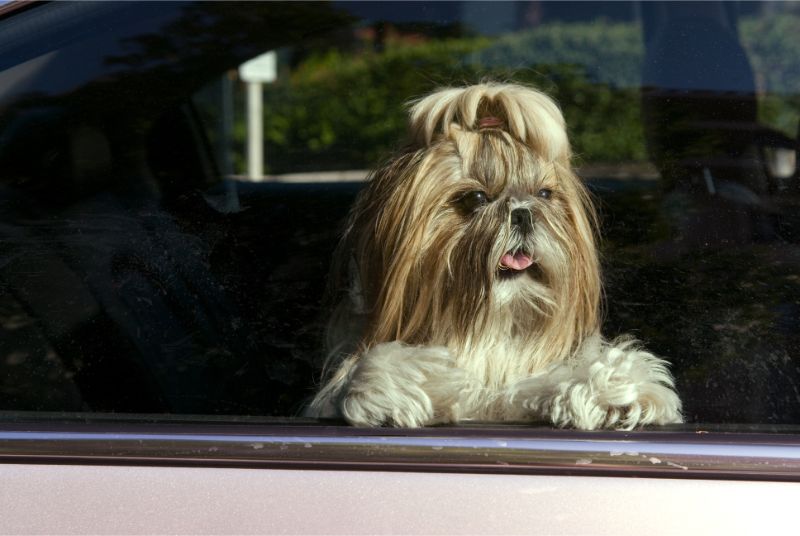 Leaving a dog alone in a car is never safe. But when temperatures and humidity climb, it can be downright deadly. In fact, being left in a car is the number one reason for heat-related death in dogs.

Overheating and heat stroke can occur all too quickly. Beverly Hills Veterinary Associates explores the deadly mistake of leaving dogs in hot cars, and what you can do about it if you see one. 
Leaving Dogs in Hot Cars
The temperature in a car can rise more quickly than you might realize. The temperature inside your car can rise more than 20 degrees in just 10 minutes. In 20 minutes, it can rise 30 degrees. That means that if you leave your beloved dog in the car for 20 minutes on a 70 degree day, by the time you come back, the internal temperature of your car is 100 degrees.

Continue…
For many of us, summer is largely spent enjoying our very own backyards. The same can probably be said for our pets, who are usually happy to spend time outdoors with their favorite humans. Planning for enjoyment is important, but keeping our pets' outdoor needs in mind is crucial for their safety and well-being.
Whether you're planning on lots of backyard parties, or simply relaxing in the hammock with a beverage in hand, follow these summer pet safety tips.
The Pet Friendly Yard
Summer pet safety becomes more important as the temperatures and humidity soar. Fortunately, it's easy to create a gorgeous backyard that both pets and people can use and enjoy. Here are a few tips to consider when it comes to being outside with your pet: Continue…