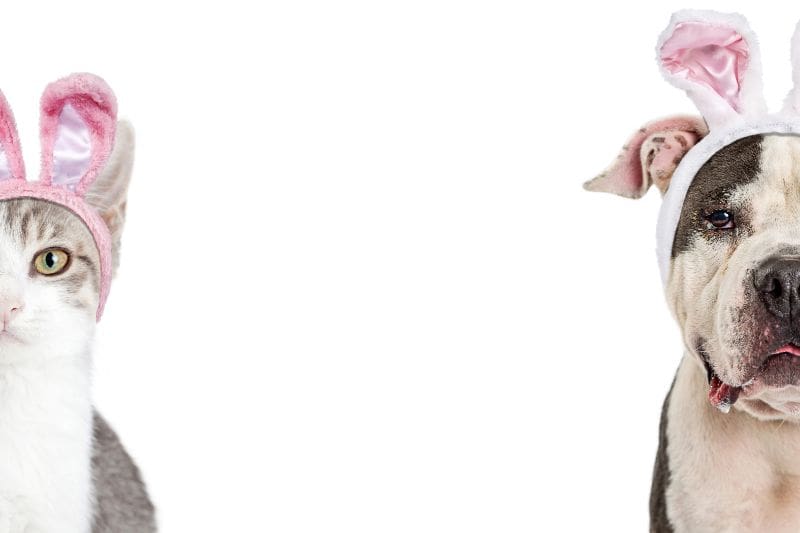 What's in the Easter basket this year? Could it be something delicious? Could it also be a pet toxin? The Easter holiday, with its abundance of chocolate, candy, and delicious food, is also a big time of year for pet poison emergencies.

The focus on fun and family togetherness during Easter should be extended to your four-legged family through pet safety measures. It's actually easy with some awareness and simple actions to keep these Easter foes from being eaten by your furry friend.
A Tisket, a Tasket…Those Easter Baskets
A basket filled with toys and treats, what's not to like? Your curious pet will also be intrigued and want to investigate, such as:

Continue…
While no one wants to experience an emergency situation, it's our duty as responsible pet owners to be prepared for the worst. Whether it's another animal attack or you notice strange behavior in your pet, recognizing a veterinary emergency and knowing how to respond can make a big difference in the life of your companion.
Recognizing a Veterinary Emergency
Sometimes, pet owners make the dangerous mistake of assuming injuries aren't serious because there are no visible symptoms or external bleeding. However, some health threats are invisible to the naked eye or symptoms don't emerge until they become more severe.
You should treat any of the following situations as a veterinary emergency and contact us immediately: Continue…
Every dog breed is unique in their own way, but it's hard to compete with a big dog. Famous for having sweet, generous hearts and somewhat goofy personalities, big dogs remain some of the world's most popular pets. While they're certainly easy to get along with, large breeds have specialized needs that require close attention.
Continue…