You locked eyes with a tiny tabby at the shelter and couldn't wait to bring her home. You envisioned late nights of Netflix bingeing with your cat curled up in your arms. But your first attempt at cuddling resulted in a few swift kicks from her back legs before she bolted from the room. Will your dream of holding your cat ever become a reality?
In all honesty, some cats like to be held and some prefer their personal space, but the following tips from our team can improve the bond you have with your cat whether or not she chooses to nap on your lap.
Continue…
Bringing a pet into your home means you're responsible for a furry friend that needs love, attention, exercise, nutrition, and hygienic care. Since you (sadly) can't bring your beloved pets everywhere you go, it's important to find a trusted caregiver who can watch your pet when you skip town. Boarding works well for some cats and dogs, but it's not for everyone. So, when should you consider hiring a pet sitter? Here are three situations where we believe hiring a sitter is well worth the investment.
Continue…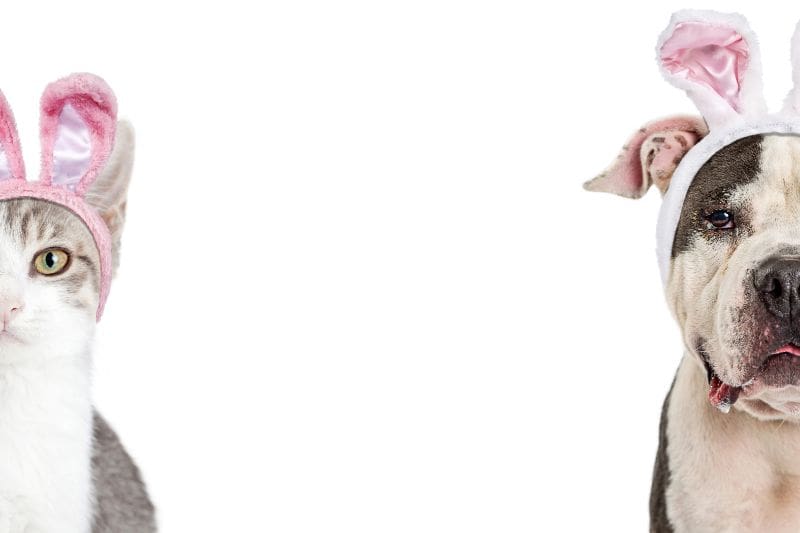 What's in the Easter basket this year? Could it be something delicious? Could it also be a pet toxin? The Easter holiday, with its abundance of chocolate, candy, and delicious food, is also a big time of year for pet poison emergencies.

The focus on fun and family togetherness during Easter should be extended to your four-legged family through pet safety measures. It's actually easy with some awareness and simple actions to keep these Easter foes from being eaten by your furry friend.
A Tisket, a Tasket…Those Easter Baskets
A basket filled with toys and treats, what's not to like? Your curious pet will also be intrigued and want to investigate, such as:

Continue…