Of all their prominent features, it is perhaps their fluffy, yet silky and soft fur coat that has us fawning over our cats the most. A cat's fur coat is more than beautiful, however, it's also a powerful indicator of general health and wellness.
If your cat has dry skin, however, it can make their coat appear dull, unkempt, or flaky, and can cause them serious distress.
Oh, No! The Itchies!
Nobody likes the feeling of itchy, dry skin and your cat is no exception. Of course, you'll want to treat the symptoms, but what about getting to the root of the problem?
Continue…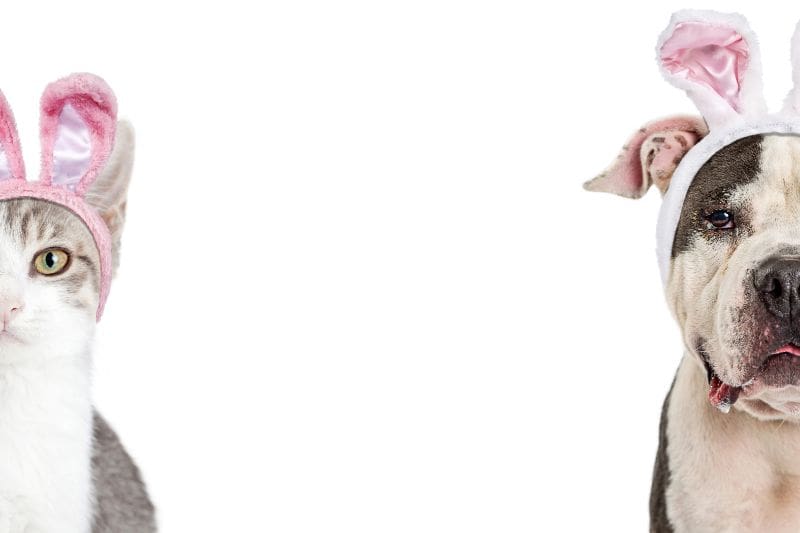 What's in the Easter basket this year? Could it be something delicious? Could it also be a pet toxin? The Easter holiday, with its abundance of chocolate, candy, and delicious food, is also a big time of year for pet poison emergencies.

The focus on fun and family togetherness during Easter should be extended to your four-legged family through pet safety measures. It's actually easy with some awareness and simple actions to keep these Easter foes from being eaten by your furry friend.
A Tisket, a Tasket…Those Easter Baskets
A basket filled with toys and treats, what's not to like? Your curious pet will also be intrigued and want to investigate, such as:

Continue…
The first warm days, buds on the trees, and crocuses pushing up through the dirt are cause for celebration after a long Midwestern winter. While we may be opening up the windows, cleaning out the garage, or firing up the grill, many species of local wildlife herald the arrival of spring by, well, procreating. 

Baby animals are pretty much all over the place this time of year, and it's not uncommon to see one unaccompanied by its mother. Do you know what to do if you find a baby wild animal?

Small, but Wild
Every year, baby wildlife are scooped up by well meaning citizens who are understandably concerned for their welfare. Unfortunately, in the vast majority of cases these attempts to "rescue" a baby wild animal does more harm than good.
Continue…