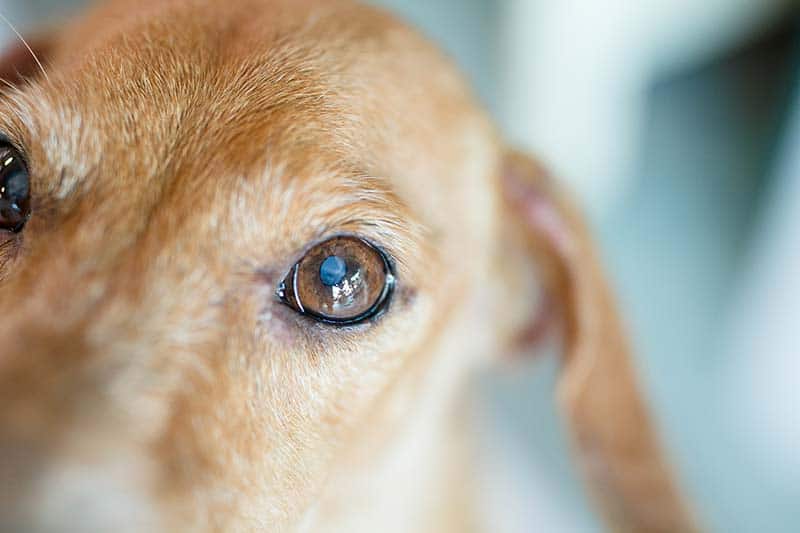 Living with, caring for, or simply being around a visually impaired or hearing impaired pet may seem intimidating, but it doesn't have to be. For the most part, blind or deaf pets respond and behave in much the same way as other pets. Only a few lifestyle modifications are required to make things easy and fun for your wonderful pet and to keep your bond going strong.
Caring for Blind or Deaf Pets
Many pets experience failing eyesight or diminished hearing as they age. Others may lose these senses through illness or injury. A pet who's suddenly gone blind or deaf will probably feel disoriented and experience some initial behavioral changes. Continue…
Some things get even better with age, and pets are no exception. An aging pet is like a good friend- he knows and loves you and all your quirks, for better or worse. Likely, the feeling is mutual.
If you are wondering how you can do your best when it comes to caring for a senior pet, look no further. Beverly Hills Veterinary Associates has all the best information about how to do your faithful friend justice in their golden years.
A Little Thought Goes a Long Way
Aging pets experience some very special challenges and needs. Thinking about these when caring for a senior pet can help them to live a more comfortable and happy existence. Continue…
Whether we like it or not, pets (and people) get sick. Some illnesses are preventable, while others are unavoidable. Similar to cancer in people, the causes of cancer in pets fall into a gray area that combines several factors.
Cancer is one of the more common conditions that we diagnose in our animal friends. In fact, more than half of pets who enter their senior years will be diagnosed with some form of cancer.
Thanks to modern veterinary medicine, there are better and more effective ways of treating or managing cancer now than ever before. Beverly Hills Veterinary Associates would rather help you to avoid the need for a cure by identifying the cancer risks that can be eliminated or decreased.