The visions that pet owners may have about experiencing the great outdoors with their best furry friends don't always match up with the reality. But, like anything else, the more you prepare for contingencies, the better off you'll be. In other words, camping with your pet probably sounds like a great idea – and it certainly can be. 
Of course, being away from home, sleeping in the woods, and being exposed to the elements all have their own risks. We can help you get started and share tips on how to have a safe, enjoyable campout together.
Continue…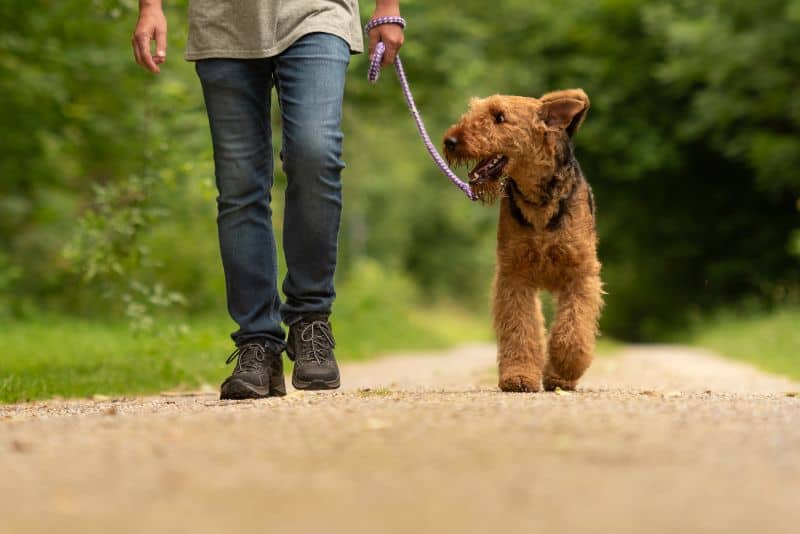 If you're looking for a place for your dog to roam free, there's no shortage of dog parks, recognized off leash areas, and even your own backyard. But if you're walking your dog, a safe dog leash is a necessity. 
Not only do leashes provide you with some control over your dog, they also keep him safe in unpredictable situations. You wouldn't want him darting into traffic, chasing a squirrel and getting lost, or meeting another off leash dog. 
So a good leash is important, but where to start? Before you find yourself browsing online pet stores or walking the aisles of your nearest Big Box in overwhelm, check out our tips for choosing a safe dog leash.
Continue…
For most dogs, toys are not a luxury – they are a necessity. Toys help fight boredom, provide a mental and physical outlet for energy, and keep dogs comforted in new and unfamiliar situations.

Balls, rope toys, and chew toys are popular choices, but many dogs will play with absolutely anything they can get their paws on, including clothing and other non-toy items. Beverly Hills Veterinary Associates wants to shed some light on dog toy safety and give you some tips about how to tell if toys are safe for your best friend.
Continue…