Michigan's dozens of state parks, numerous lakes, and hundreds of nature preserves provide plenty of opportunities to explore Mother Nature, and when spending time in the great outdoors with your pet — whether you're hiking the trails or just relaxing in your own backyard — it's important to be aware of Michigan wildlife hazards for pets.
Our team at Beverly Hills Veterinary Associates wants you and your pets to thoroughly enjoy the beautiful fall season here in Michigan, so we've gathered a few reminders for ways to practice pet safety outdoors.
Continue…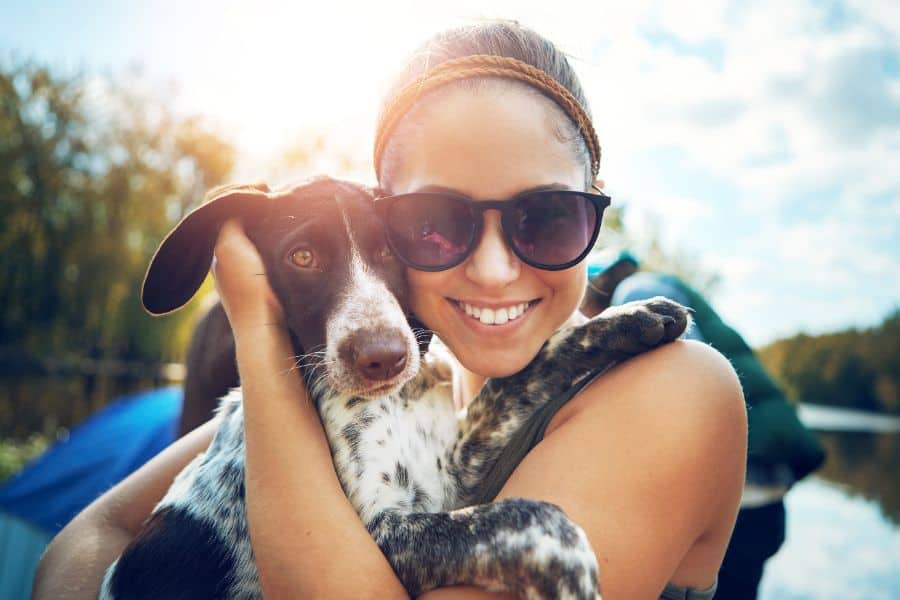 We all know that wearing sunscreen protects us from sunburn, skin cancer, sunspots, and more. But because our pets are covered in fur, many of us assume that they do not need sun protection. In fact, they do!
This time of year heralds plenty of outdoor fun, which includes spending time in the backyard, poolside, hiking, and other outdoor spots. The team at Beverly Hills Veterinary Associates is here to answer the question, "Does my dog need sunscreen?" 
Why Does a Dog Need Sunscreen?
Most pets require protection from the sun. Even heavy coated breeds need to be shaded from the UV and hot times of day.
Continue…
Summer is almost here, and your dog is probably just as eager as you are to get back to Mother Nature, especially if he's a water-loving dog who enjoys weekend getaways at one of Michigan's beautiful lakes! Playing in the water is certainly fun and a great form of exercise for your faithful companion, but there is one rare (and often fatal) phenomenon that our caring team at Beverly Hills Veterinary Associates wants all pet parents to be aware of: water intoxication.
Continue…