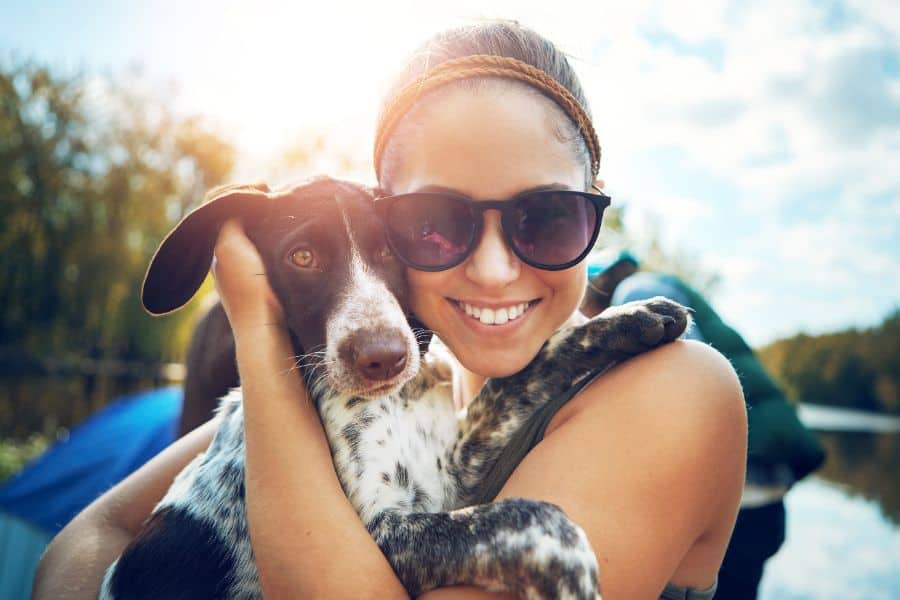 We all know that wearing sunscreen protects us from sunburn, skin cancer, sunspots, and more. But because our pets are covered in fur, many of us assume that they do not need sun protection. In fact, they do!
This time of year heralds plenty of outdoor fun, which includes spending time in the backyard, poolside, hiking, and other outdoor spots. The team at Beverly Hills Veterinary Associates is here to answer the question, "Does my dog need sunscreen?"
Why Does a Dog Need Sunscreen?
Most pets require protection from the sun. Even heavy coated breeds need to be shaded from the UV and hot times of day.
Continue…
There's probably no recognizable scent out there that evokes a familiar and unpleasant reaction than that of a skunk.
We all recognize the smell and have a visceral reaction to it. Namely, to get away from the source, that black and white striped creature, the skunk.
If your dog has been sticking their nose in bushes and foliage in the yard, or suddenly disappears off trail, there may be a skunk around. Unfortunately, your dog may confirm that with a disconcerting odor that precedes them.
If your dog got sprayed by a skunk, there are some steps you can take to get rid of the order and make sure your pet isn't injured, too. The team at Beverly Hills Veterinary Associates is here to help with a stinky situation.
Continue…
The first warm days, buds on the trees, and crocuses pushing up through the dirt are cause for celebration after a long Midwestern winter. While we may be opening up the windows, cleaning out the garage, or firing up the grill, many species of local wildlife herald the arrival of spring by, well, procreating. 

Baby animals are pretty much all over the place this time of year, and it's not uncommon to see one unaccompanied by its mother. Do you know what to do if you find a baby wild animal?

Small, but Wild
Every year, baby wildlife are scooped up by well meaning citizens who are understandably concerned for their welfare. Unfortunately, in the vast majority of cases these attempts to "rescue" a baby wild animal does more harm than good.
Continue…