Every year in the U.S. an estimated 5,000 pets die by drowning. This is a shocking statistic! The fact is, accidents happen—and they occur when we least expect them. Maintaining a pet-safe pool and making sure your pet has water skills are of the utmost importance all year round, but especially during the warm weather.
Continue…
There's nothing quite like embarking on an after-dinner neighborhood stroll. Certainly, the exercise might be more enjoyable in every other season except winter, but that's purely subjective…
The good news is, most dogs don't care what time it is; they're simply happy to be outside, smelling all the smells. Without a doubt, walking your dog at night is a worthwhile activity (and sometimes cannot be avoided), but to ensure everyone returns home safely there are some considerations.
Continue…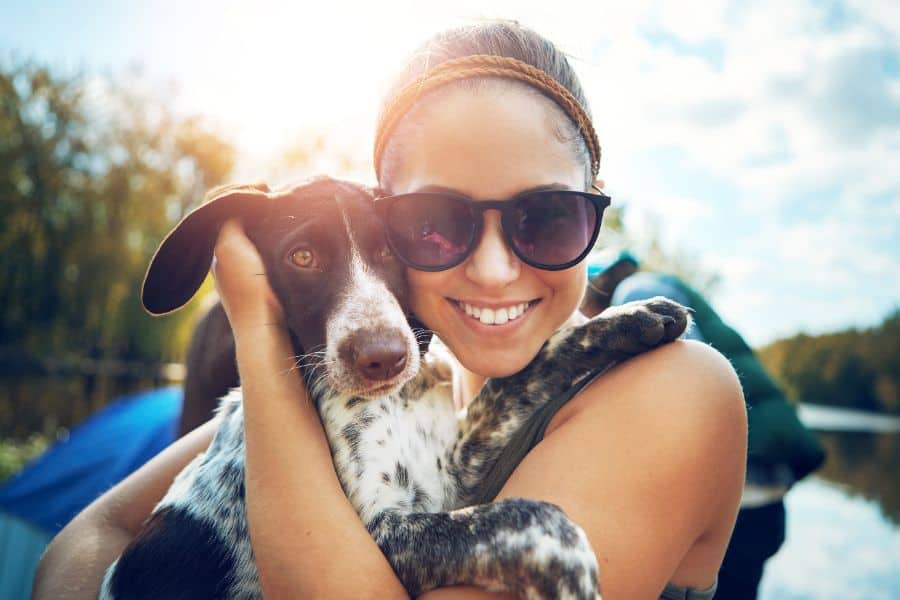 We all know that wearing sunscreen protects us from sunburn, skin cancer, sunspots, and more. But because our pets are covered in fur, many of us assume that they do not need sun protection. In fact, they do!
This time of year heralds plenty of outdoor fun, which includes spending time in the backyard, poolside, hiking, and other outdoor spots. The team at Beverly Hills Veterinary Associates is here to answer the question, "Does my dog need sunscreen?"
Why Does a Dog Need Sunscreen?
Most pets require protection from the sun. Even heavy coated breeds need to be shaded from the UV and hot times of day.
Continue…