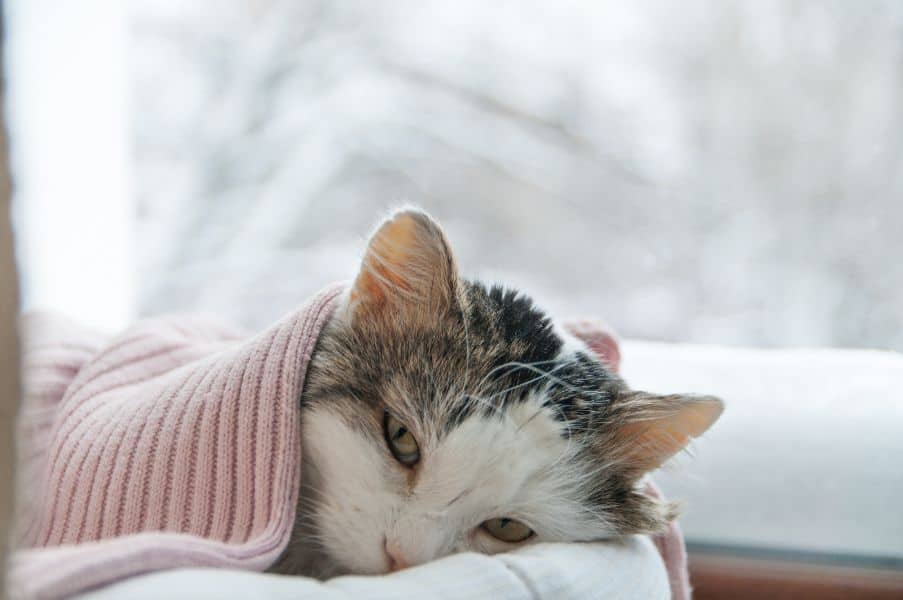 Cats are highly skilled at masking any signs of illness or injury, so if you happen to notice something is "off" with your feline it's more than likely that there is.
Unfortunately, by the time symptoms become obvious, a cat's illness may be untreatable or prohibitively expensive without guarantees of success. Training your eye to their subtle behavioral patterns and appearance can help you determine if your cat is sick long before the issue at play has spiraled out of control.
Continue…
If they really wanted to, cats would run the world. After all, they've already taken over the internet! Let's face it, cats have their priorities straight. Who wouldn't want to sleep 75% of the day, only to wake up for a shower, a meal, or a snuggle?
All kidding aside, cats have some incredible adaptations that have allowed them to survive in some challenging environments. Despite having evolved in the desert, cats swim remarkably well. But should they?
Continue…
You're packing a suitcase in preparation for a trip. Ordinarily, your cat might ignore or observe you from a distance, but in this moment the pink paws and twitchy whiskers are all over your clothes and toiletries. Sure, this could simply be a display of feline curiosity, but it could also mean that they know change is afoot. 
Cats will stop at almost nothing to figure out how to get their lives back to normal. Cat separation anxiety can also be triggered by less obvious events, like a change in your (and their) daily schedule, and it can cause significant challenges for cats and their people alike.
Feel Good Attention
Some cats feel downright disturbed by their owner's departures or changes in schedule, and show it by trying to block exits. Similarly, they may greet their person with absolute exuberance whenever they arrive home, no matter if it's been 5 minutes or 5 hours.
The bottom line is, cat separation anxiety occurs when a deeply bonded feline fears their own solitude.
Continue…