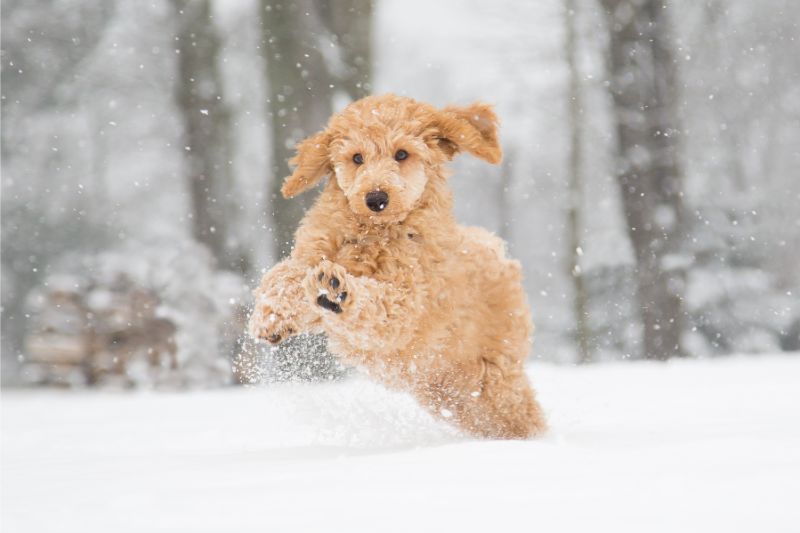 The long winter months are great for staying cozy and eating our fair share of food during the holidays. When it comes to our pets, though, this season is sometimes prohibitive to them getting the exercise they need to stay healthy and happy.

During inclement weather, it is hard to get outside with our pets. Couple this with the hustle and bustle of the holidays, and it's easy to let those daily playtimes fall to the wayside.

The team at Beverly Hills Veterinary Associates believes daily exercise is vital to your fur friend's well-being. Here are some recommended fun activities to keep your pet moving during the cold months.

Continue…
If you're a dog owner, chances are you've put a lot of time and energy into choosing your dog. And whether you have a puppy from a reputable breeder or have adopted an older dog from the shelter, we can bet you've spent some time training your dog, or at least thinking about it.

All dogs need training and socialization in order to be happy and healthy members of society. But there are many types of training and a multitude of opinions on the best methods of dog training.
We know sorting it all out can get confusing, so Beverly Hills Veterinary Associates is sharing the basics of two common dog training methodologies: positive reinforcement training and negative reinforcement training.
Continue…
The desire to chase is an instinctive and innate drive in most breeds. At its most basic, dogs evolved as predators and scavengers, and so this natural instinct can be difficult to curb or eradicate, especially with certain breeds.
Still, it can be possible to train, distract, and prevent your dog from chasing small animals and birds.
Why Do Dogs Chase?
The desire to chase is closely tied to a dog's amazing sense of smell. Their nose, which is 10,000 more sensitive than ours, acutely detects the scent of small mammals and birds, and the quick movements of these "prey animals" also serves to attract some dogs to the chase.

Another reason dogs chase is that the activity is inherently pleasurable for them. Your dog has a lot of fun in the chase, and sometimes catching something can deliver the ultimate reward – unfortunately.
Continue…