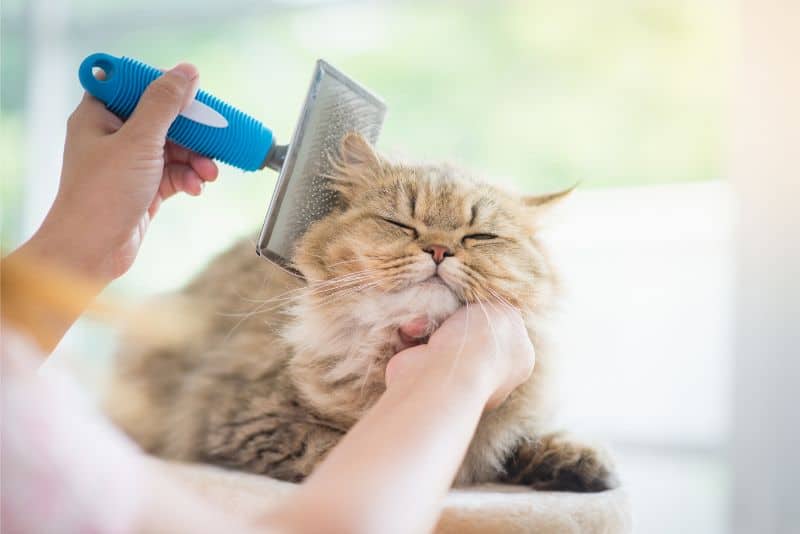 As dogs and cats shed their summer coat in preparation for their warm winter wear, pet owners are feeling the pain of constant sweeping, dusting, and lint-rolling of furniture and clothing. The answer? Home pet grooming, of course!

Keeping up with your pet's grooming regimen is a year-round job, and your team at Beverly Hills Veterinary Associates is here to help with our expert tips for safe home pet grooming.
Continue…
Cats can be pretty easy to read – that is, if you speak their language. Using highly defined, super specific body language, cats convey a great variety of feelings. But they can also be incredibly subtle, and sometimes we don't realize that what we're doing is irritating them. What follows may include a swipe, hiss, or a simple departure from our company.

So, what are the things we do as owners that cats find annoying? A closer look at cat behavior might just address this type of question.
Continue…
Most of us probably don't think about our pets sweating. After all, how would we know with all that fur? Pets don't have any of the tell tale signs of sweat, and they don't have a body odor. But how do our pets keep cool? Do pets sweat?

Keep reading to find out how our pets' bodies are designed to keep cool in hot weather.
Do Pets Sweat?
The human skin is covered with sweat glands that allow our bodies to perspire and release heat from the body. Pet skin is covered with fur, and animals don't have nearly as many sweat glands as we do. They do have some, however, which are mainly located on the surface of their paw pads. You may notice sweaty footprints on your patio in hot weather – evidence that pets do sweat.
Continue…