It's odd that there's a certain time of year that threatens the safety and well being of a very specific animal. All cats deserve the comfort and peace of their very homes, but during the days before and after Halloween, black cats need extra special protection.

Why is this, exactly?

The prejudice and fear people have is somehow triggered by black cats, and we aim to stop the negative perception – for all the months of the year.
Continue…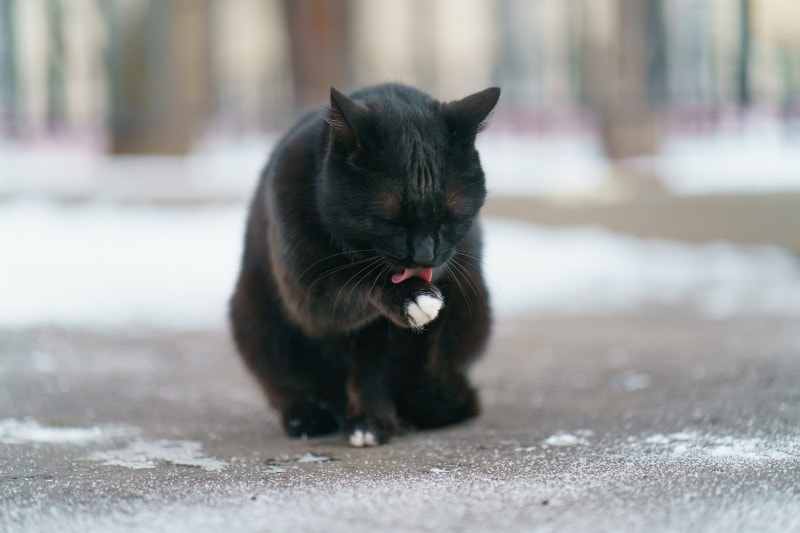 Your pet's paws are adorable, yet it's easy to imagine they're also tough-as-nails. After all, your pet uses them every day to walk, run, and play in all types of weather, and they don't seem to be affected at all…right?

As it turns out, paw pads aren't as indestructible as they might seem. Winter weather is particularly harsh and can wreak havoc on your pet's paw pads. Fortunately, you can avoid dryness, cracking, bleeding, and injuries from toxic winter chemicals with proper winter paw care.

Winter Paw Care
A solid winter paw care plan begins with grooming. The hair around the paws should be trimmed regularly to prevent the accumulation of ice and snow in between the toes. Nails should also be kept short, as longer nails can force the paws to splay out, leading to problems with gait and increasing the opportunity for snow and ice balls to settle around the pads.
Continue…
Autumn is the perfect time of year for making memories, and, for many, those memories involve one of the most beloved of American holidays: Halloween! However, this time of year can be fraught with danger for our furry family members, meaning that Halloween pet safety should be a top priority when it comes to enjoying the season with our animal friends.
Stranger Danger
The constantly ringing doorbell, visitors all night long, costumes, masks, and loud noises can cause anxiety in pets and increases the likelihood of an accidental escape. Find a quiet, out of the way place for your pet to relax with their bed and favorite toys ahead of time. Make sure they're wearing a collar with current ID tags, and, if needed, check that their microchip information has been updated.
Continue…