Pet heat stroke is a life-threatening medical emergency that affects all pets regardless of age, species or breed. The symptoms are most common when the weather is hot and humid, but can also result from strenuous over-exertion or confinement in tight spaces (like a parked car). This means that even though the season's changing from summer to fall, pets remain at risk. Prevention is definitely the key, but immediate recognition and treatment are critical toward a positive outcome.
Taking Stock
Pet heat stroke happens when the body cannot regulate body temperature. Impacting the entire body, pet heat stroke can damage the nervous system, alter normal cellular and enzymatic functions, injure the tissue, and collapse circulation. Left alone, internal temperatures hovering over 106 degrees can result in fatality.
As mentioned, all animals can suffer from heat stroke, but some pets, like those with short muzzles, the young and senior pets, and those with other health issues are more prone.
Continue…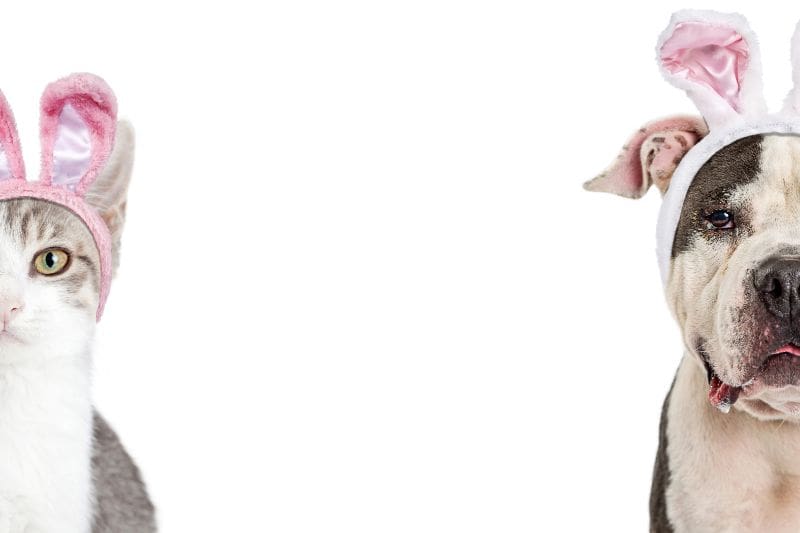 What's in the Easter basket this year? Could it be something delicious? Could it also be a pet toxin? The Easter holiday, with its abundance of chocolate, candy, and delicious food, is also a big time of year for pet poison emergencies.

The focus on fun and family togetherness during Easter should be extended to your four-legged family through pet safety measures. It's actually easy with some awareness and simple actions to keep these Easter foes from being eaten by your furry friend.
A Tisket, a Tasket…Those Easter Baskets
A basket filled with toys and treats, what's not to like? Your curious pet will also be intrigued and want to investigate, such as:

Continue…
This time of year brings cold weather, which brings a unique set of dangers to our pets. Understanding these wintertime hazards can help you to better protect your four-legged family. One frosty, but serious, danger during this season is antifreeze poisoning in pets. Beverly Hills Veterinary Associates thinks that it is essential for pet owners to understand this deadly winter toxin so that they can avoid trouble.
Continue…