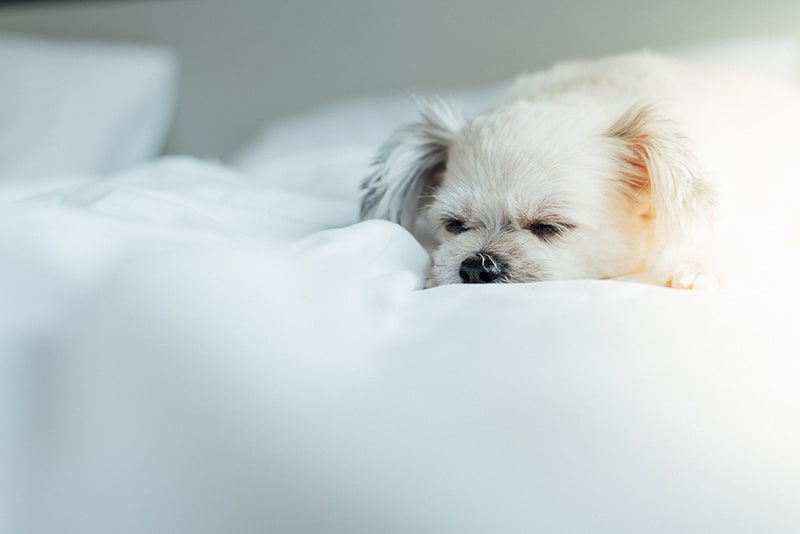 The arrival of cooler weather also brings the arrival of another less enticing time of year – flu season. While you're gearing up for sleet and snow, we want to remind dog owners about the dangers of canine influenza (also known as dog flu). Keep reading to learn more about how to protect your pet.
What is Canine Influenza?
Canine influenza is a highly contagious upper respiratory infection caused by two influenza strains: H3N2 and H3N8. The H3N2 virus caused a national uproar when it emerged on the scene in 2015. In fact, hundreds of dogs were affected in the Chicagoland area. Both strains were present in birds before mutating and infecting dogs.
Much like human flu, canine influenza is spread through coughing and sneezing and through contact with contaminated surfaces, such as food and water bowls or chew toys. The disease spreads rapidly in areas where dogs tend to congregate, such as dog parks, doggie daycares, grooming salons, and boarding kennels. Continue…
Pet heat stroke is a life-threatening medical emergency that affects all pets regardless of age, species or breed. The symptoms are most common when the weather is hot and humid, but can also result from strenuous over-exertion or confinement in tight spaces (like a parked car). This means that even though the season's changing from summer to fall, pets remain at risk. Prevention is definitely the key, but immediate recognition and treatment are critical toward a positive outcome.
Taking Stock
Pet heat stroke happens when the body cannot regulate body temperature. Impacting the entire body, pet heat stroke can damage the nervous system, alter normal cellular and enzymatic functions, injure the tissue, and collapse circulation. Left alone, internal temperatures hovering over 106 degrees can result in fatality.
As mentioned, all animals can suffer from heat stroke, but some pets, like those with short muzzles, the young and senior pets, and those with other health issues are more prone.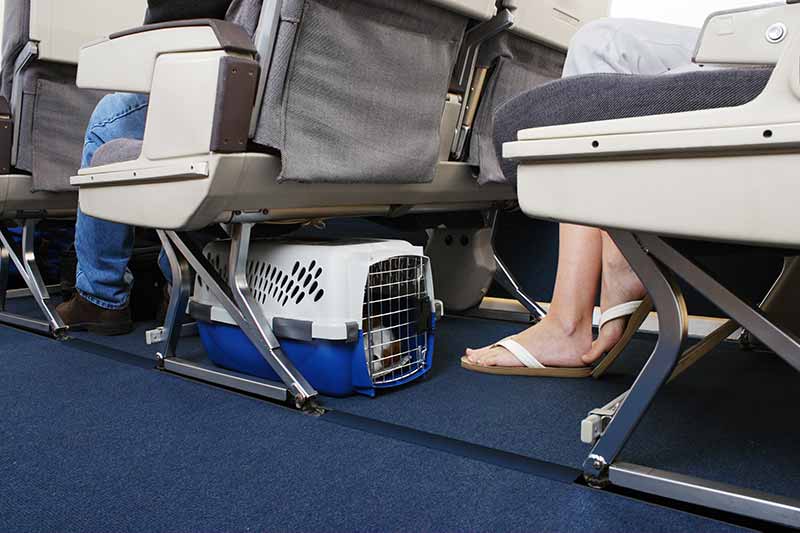 Traveling with a pet is never easy, and airplane travel is no exception. Although it can be wonderful, and sometimes necessary, to bring your pet wherever you go, it certainly adds a layer of stress, as well as the need for lots of planning and preparation. Hearing about the recent pet deaths and other unfortunate pet-related incidents on flights can also make the thought of flying with a pet seem downright scary.
Regardless of whether you need to book a flight for your pet in the cabin or in the cargo hold, airline rules for pets have changed in recent months; keeping up-to-date with these new regulations is essential for traveling pet parents.
Airline Rules for Pets
Although most of the new airline rules for pets have been implemented by United Airlines, other companies are following suit and changing the way they handle pet passengers. Part of traveling with a pet should include researching airlines to find out which one is right for you and your pet. Continue…