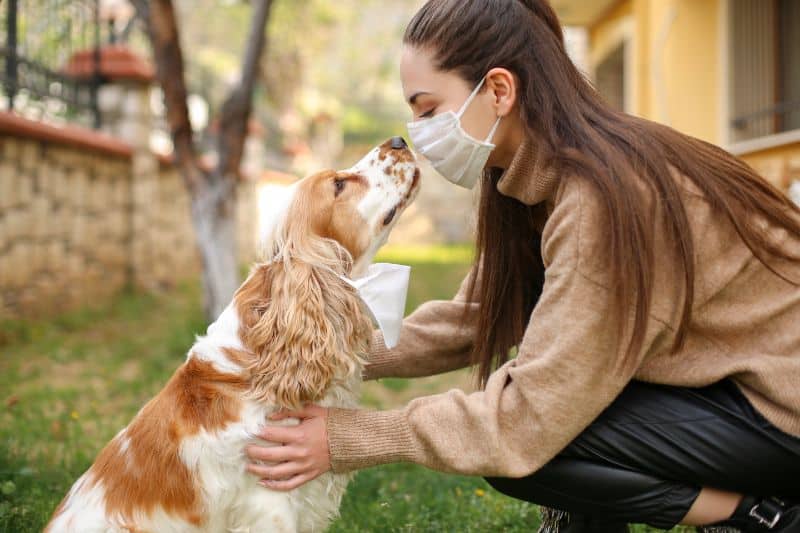 Whether you adopted a puppy before stay-at-home orders came through, or you made the decision shortly thereafter, we applaud you. Never before have puppy owners been able to spend so much time with their adoptees.
Despite having tons of fun together at home, you know you have a responsibility to introduce your puppy to the outside world. The problem with that is, of course, social distancing.
Your impressionable, curious, and eager puppy has a lot to learn, and with this special edition of puppy socialization, you can help them get there. 
Continue…
Puppies are often some of the friendliest, most curious animals around, so it is understandable why you might want to show your new puppy to the world. And, indeed it is essential to show puppies the world, too. Exposing puppies to new people, pets, and places, so that they grow into confident, well-adjusted adult dogs, is one of the most important things you can do as pet parent.
However, there are some risks associated with early socialization. Thankfully, these can be avoided if you understand the right time and approach. Continue…