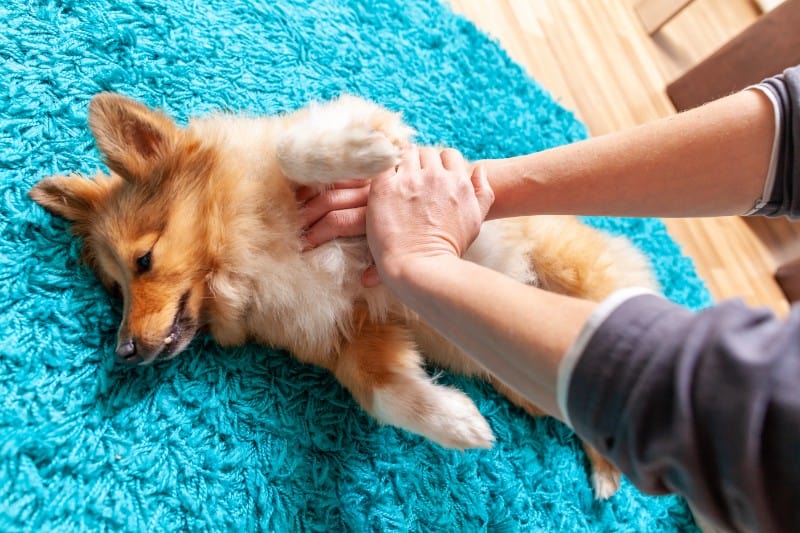 It is the stuff nightmares are made of – your beloved pet, sick or injured and in need of help. Would you know how to give your pet medical assistance in an emergency? Every animal lover should know basic pet CPR, and Beverly Hills Veterinary Associates is here to get you off on the right foot.
Always Be Prepared
Just like a boy scout, a savvy pet owner is always prepared. Be sure to:

Continue…
When you toss a special morsel to your four-legged, it's important to be sure that your treat of choice is a safe one. Beverly Hills Veterinary Associates knows that it can be challenging to keep track of what you can and can't feed your pet. Some things, like chocolate, are an obvious pass, while others can be a bit more tricky.
Keep reading to learn all about the dangers of Xylitol in pets and where you might find it in your pantry and beyond.
Continue…
The changing of the leaves, the cooler weather, and the familiar smell of a bonfire are  welcome signs of the season for many. For pets this also means more time enjoying the outdoors due to the wonderful temperatures.

When your pet heads outside this autumn, Beverly Hills Veterinary Associates wants to be sure that you are cognizant of potential hazards that may be lurking in the gorgeousness that is Michigan. Fall pet foreign objects are a real danger for curious critters, but by knowing what you need to avoid you can ensure an awesome autumn.
Continue…