Choosing a nutrient rich diet designed to meet your pet's changing needs over the course of her lifetime plays a key role in your pet's health and longevity.
But that's easy, right? The pet store shelves are overflowing with foods proclaiming to be perfect for your pooch or top-notch for your tabby. It might surprise you to learn that it's not quite that simple. Your pet is an individual with unique dietary needs, and professional nutritional counseling from your veterinarian is the ideal way to take the guesswork out of planning your pet's menu.
Read on for reasons why nutritional counseling is a healthiest choice for pets!
Continue…
The idea of training your cat to do anything aside from use their litter box might be quite odious. Cats can be finicky when it comes to participation and involvement, but it is actually possible to clicker train your cat. Whether it's using the toilet, going for walks on a leash, or performing tricks (can we get a high-five?), it's all possible!
Continue…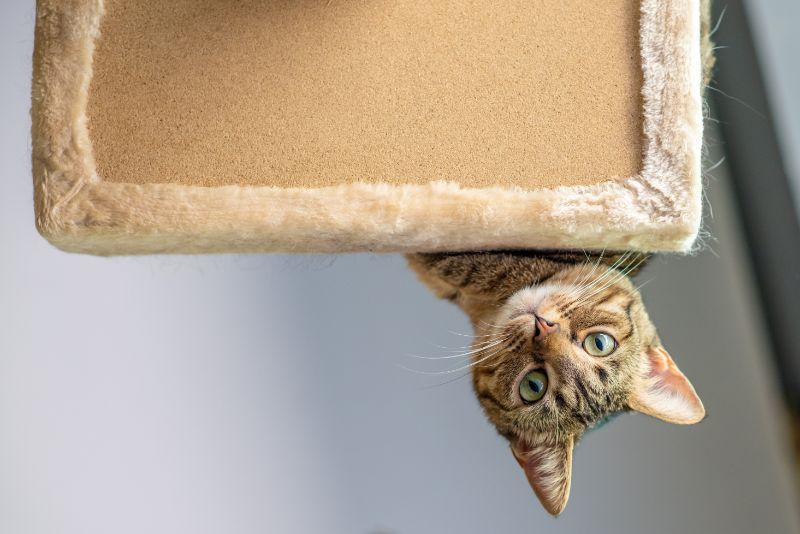 Cat lovers everywhere strive relentlessly to find ways to please their fluffy friends. From cardboard boxes to feather teasers, catios to window perches, walking on a harness to playing laser tag, modern cats enjoy the finer things in life. But what truly makes a cat feel good is a day-to-day sense of wellbeing. In other words, a healthy cat is a happy cat!
Continue…