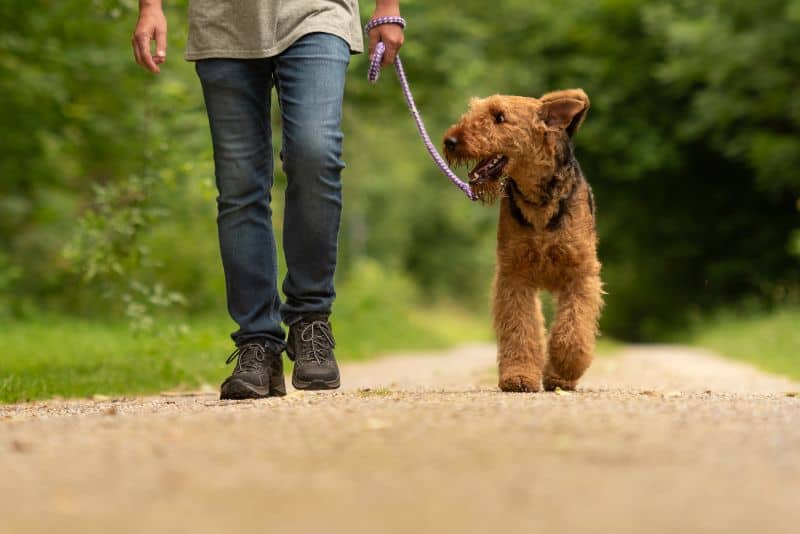 If you're looking for a place for your dog to roam free, there's no shortage of dog parks, recognized off leash areas, and even your own backyard. But if you're walking your dog, a safe dog leash is a necessity. 
Not only do leashes provide you with some control over your dog, they also keep him safe in unpredictable situations. You wouldn't want him darting into traffic, chasing a squirrel and getting lost, or meeting another off leash dog. 
So a good leash is important, but where to start? Before you find yourself browsing online pet stores or walking the aisles of your nearest Big Box in overwhelm, check out our tips for choosing a safe dog leash.
Continue…
Tummy trouble in our canine pals isn't an uncommon problem. After all, dogs are prone to eat just about anything too much and too fast, including sweaty socks or yesterday's garbage! Because dogs are prone to gastrointestinal issues, it's good for all dog owners to know the risks when it comes to your chowhound.
One very serious problem that occurs in dogs is bloat. Bloat is an emergency situation that causes a pet's stomach to become very hard to the touch. So what exactly is bloat in dogs, and how can you reduce the risk? The team at Beverly Hills Veterinary Associates is here with answers.
Getting the kids ready for the new school year may remind you of just how much "schooling" is needed to improve your dog's behavior. Has he been shredding shoes, or howling through the night? Do you worry about his random "nipping" at strangers or have noticed an increase in separation anxiety?
Man's best friend can certainly develop a lot of bad habits when consistency and training are ignored. Sometimes changes in schedule, such as start of the new school year or longer working hours, can also prompt changes in your pet's behavior.