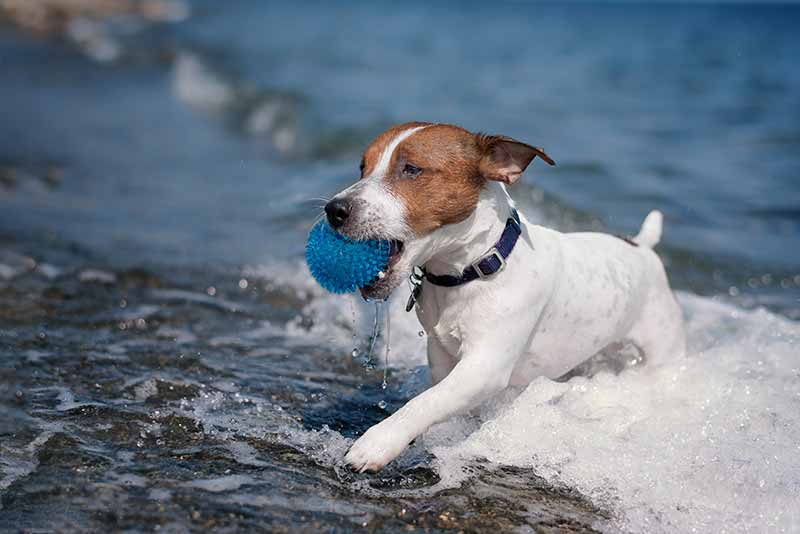 With summer in full swing, families all over the state are eagerly heading out for a day or a weekend on the lake or at the pool. Cooling off near a body of water is one of the best parts of summer in Michigan, and water-loving canine companions couldn't agree more.
Before you pack the cooler and sunscreen, keep in mind that your dog may not be as prepared for the sun, heat, and water as you might think. Review our tips for dog water safety to keep your pup happy, cool, and safe in or near the water.
Planning Makes Perfect
Preparation is key when it comes to bringing your pet anywhere, and a day at the beach or pool is no different. Make sure you have the essentials covered prior to any outdoor activity with your pet: Continue…
Boating the waterways is a bona fide Michigan tradition that's a cure-all during the summer. From fishing boats and kayaks to pontoons and motor yachts, you can expect to see the lakes hopping with activity this time of year. You may prefer the smaller lakes, or perhaps you're ready to tear up Erie, Huron, or Michigan. Whatever the case, if Fido plans on accompanying you on the water, make sure you have the following dog water safety guidelines in place.
A Natural Pastime
Everyone loves to swim in the summer, and dogs are no exception. Whether splashing around or doing the "doggie paddle" in deeper water, it's critically important to have eyes on your dog the entire time he or she is near water of any depth.