Pet heat stroke is a life-threatening medical emergency that affects all pets regardless of age, species or breed. The symptoms are most common when the weather is hot and humid, but can also result from strenuous over-exertion or confinement in tight spaces (like a parked car). This means that even though the season's changing from summer to fall, pets remain at risk. Prevention is definitely the key, but immediate recognition and treatment are critical toward a positive outcome.
Taking Stock
Pet heat stroke happens when the body cannot regulate body temperature. Impacting the entire body, pet heat stroke can damage the nervous system, alter normal cellular and enzymatic functions, injure the tissue, and collapse circulation. Left alone, internal temperatures hovering over 106 degrees can result in fatality.
As mentioned, all animals can suffer from heat stroke, but some pets, like those with short muzzles, the young and senior pets, and those with other health issues are more prone.
Continue…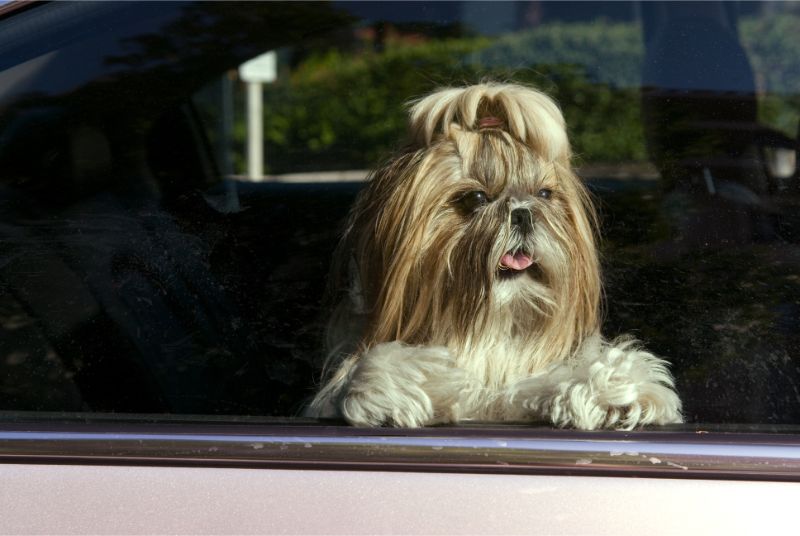 Leaving a dog alone in a car is never safe. But when temperatures and humidity climb, it can be downright deadly. In fact, being left in a car is the number one reason for heat-related death in dogs.

Overheating and heat stroke can occur all too quickly. Beverly Hills Veterinary Associates explores the deadly mistake of leaving dogs in hot cars, and what you can do about it if you see one. 
Leaving Dogs in Hot Cars
The temperature in a car can rise more quickly than you might realize. The temperature inside your car can rise more than 20 degrees in just 10 minutes. In 20 minutes, it can rise 30 degrees. That means that if you leave your beloved dog in the car for 20 minutes on a 70 degree day, by the time you come back, the internal temperature of your car is 100 degrees.

Continue…