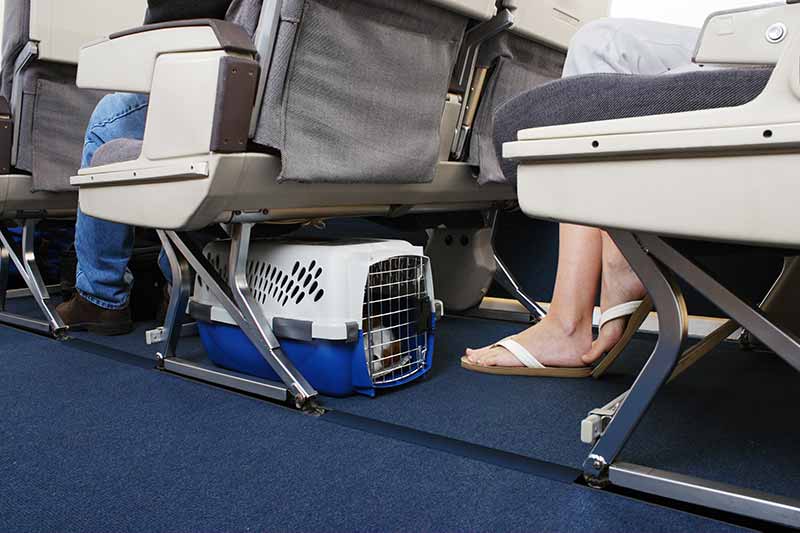 Traveling with a pet is never easy, and airplane travel is no exception. Although it can be wonderful, and sometimes necessary, to bring your pet wherever you go, it certainly adds a layer of stress, as well as the need for lots of planning and preparation. Hearing about the recent pet deaths and other unfortunate pet-related incidents on flights can also make the thought of flying with a pet seem downright scary.
Regardless of whether you need to book a flight for your pet in the cabin or in the cargo hold, airline rules for pets have changed in recent months; keeping up-to-date with these new regulations is essential for traveling pet parents.
Airline Rules for Pets
Although most of the new airline rules for pets have been implemented by United Airlines, other companies are following suit and changing the way they handle pet passengers. Part of traveling with a pet should include researching airlines to find out which one is right for you and your pet. Continue…
With the kids out of school and longer days at hand, many families choose summertime for vacations and weekends in the outdoors. For those with pets, bringing along the car-ride-loving family dog (or the reluctant-to-travel cat) is an an attractive option. But, traveling with pets adds a different dynamic to road trips and hip destinations.
To keep your travel plans pet-inclusive, your friends at Beverly Hills Veterinary Associates have compiled some tips to make your trip the tops.
Traveling with Pets to the Country
For many pet parents with canine kids, outdoor and rural destinations are a perfect fit. Being outside, whether camping, boating, lounging on the beach, or hiking the U.P., provides great opportunities for fresh air and exploration. Continue…