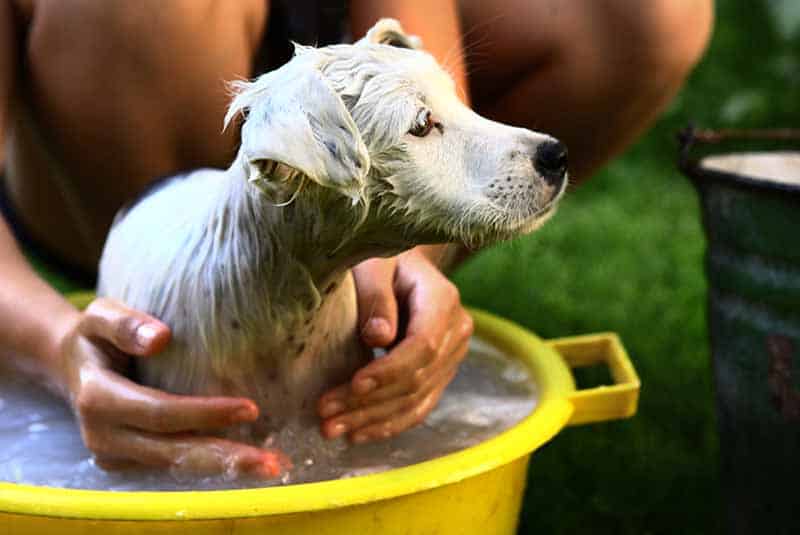 Do you have a dirty dog or a dusty cat? We feel your pain. Summer is prime time for animals to experience the great outdoors, and for some, that simply means rolling around in it. Dirt or dust baths, river time, and frolicking through the grass all make pets happy campers, but can contribute to a mighty seasonal stench. Wondering how often you can or should be bathing your pet in summer? We've got you covered.
Summer "Do"
Many dogs get haircuts in the summer to keep them cooler and cleaner. This makes sense, but it's not the right move for every dog breed out there. Talk with your pet's regular groomer to learn what summer "do" works best for your individual dog's breed and lifestyle. For example, a shave may not be the best option for pups with thick double coats. Continue…
Everyone loves these early summer days, when we have the time to get outside for some outdoor recreation. Our pets are often the first to bound out the door with equal enthusiasm, spending time with us at the park, on the beach, hiking the trail, and even on those summer road trips. However, keeping your pet safe from the impact of those high humidity days is an essential facet of summertime fun.
Ten Tips to Keep Your Pet Safe During the Hottest Months
From increased exposure to fleas and ticks to painful sunburns, summertime can lead to pet perils when unprepared. Like anything, safety is dependent upon preparedness and awareness. Practice these ten tips to taking care of your pet during the summer sizzle. Continue…