Fun Ways to Get Through Winter With Your Pet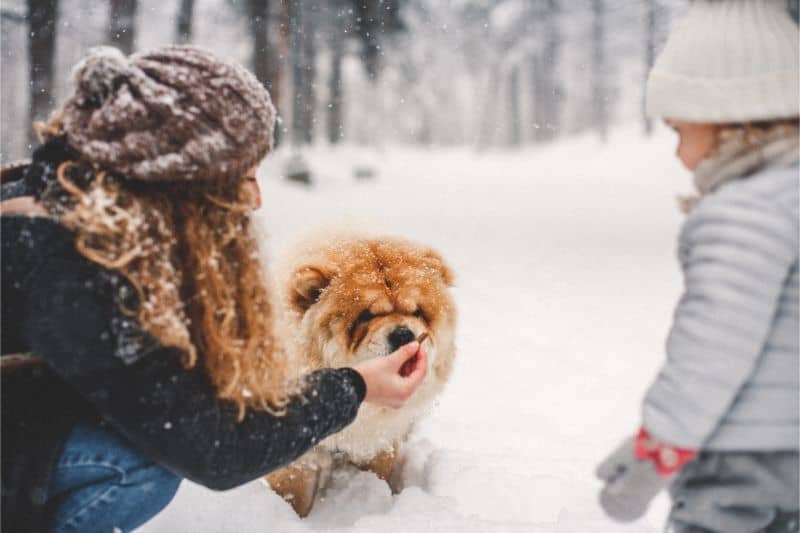 The idea of enduring several months of sub-zero temperatures, wind, and black ice might sound terrible, but since we live in Michigan, it's what we have to work with, right?

We may as well try to make the best of the weather. Sure, there are some precautions when it comes to getting through the winter with your pet, but once you've prepared for the worst, good times are all but guaranteed.
Creature Comforts
The winter can be delightful (at least in the beginning), but it can cause serious dangers to your pet's paws. If you haven't already, invest in a set of waterproof pet booties. They may not appreciate them at first, but given the chance to get used to them they'll likely embrace them on one of Michigan's coldest days of the year.

Likewise, an insulating vest or sweater can go a long way toward creating a happy pet in the outdoors.
A Word on Pet Winter Safety
Pet winter safety is a huge priority. From antifreeze poisonings to hypothermia, pet owners have a great deal to watch out for. If you have any questions about preventing winter-related illness or injury, please let us know.
Let the Fun Begin
Once your pet is properly outfitted, we recommend the following activities to experience winter with your pet:

Snow-shoeing
Sledding
Winter fetch
Nosework (hide objects in the snow and wait for your dog to sniff them out)
Cross country skiing
Skijoring (perhaps not for every pup, but great for hardy breeds)
Hiking
Remember, it's important to set your pet's limits. Know when to head home long before they are actually tired or cold. Keep fresh water on hand, and be sure to pack a few snacks to keep them moving. When you get home, warm up their paws in lukewarm water, dry them thoroughly, and inspect them for any cuts or injuries.

Dry off their coat and set them up for a good snuggle away from any cold drafts.
Staying In
If you're looking for ways to burn off some of your pet's energy, but it's far too cold to safely venture outside, try these indoor activities:

Pet yoga
Indoor agility course
Treasure hunts (with treats!)
Teaching them tricks or new commands
Hide and seek
Getting Through Winter With Your Pet
Your pet will adjust to the seasonal differences in good time, but sometimes getting through winter with your pet requires a little clever planning. If you notice they appear stressed, anxious, or bored, it may be worthwhile to consider day care. Given a chance to socialize and play with other pets during the day goes a long way toward a happy routine at home during the evening and weekends.

If you have further questions or concerns about how to enjoy winter with your pet, your friends at Beverly Hills Veterinary Associates are always here for you.