If you've ever had a cat snuggle up in your lap, you have likely noticed her engaging in an endearing, but perhaps also painful, rhythmic kneading into your thighs. Although those extended claws can hurt, she's not actually scratching you, and may even purr contentedly as she pushes in and out with her paws. What gives?

Cat kneading is a normal, natural, and common cat behavior. Beverly Hills Veterinary Associates explains why cats knead.
Continue…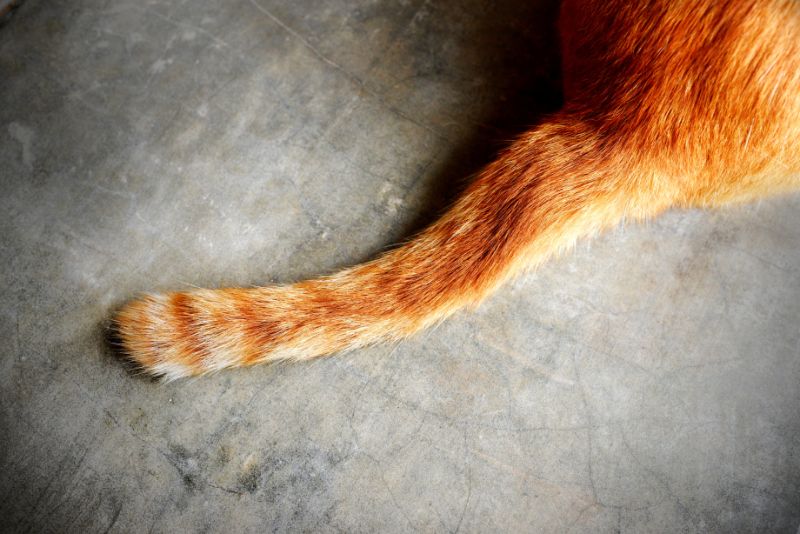 Cats communicate with a complex variety of body language, vocalization, and even scent signals that humans can't smell. Even with all this communication, cats are an enigma with their seemingly aloof behavior.
But learning some basics about a cat's mood based on her tail position is relatively easy. And it can really enhance your relationship with your cat once you understand where she's coming from. We're looking at what tales your cat's tail is telling you.
Continue…
If you've cleaned out your cat's litter box a few hundred times already this year, you've probably asked yourself, "Isn't there another way?" Without a doubt, scooping clumps every day can feel pretty tiresome after awhile. While there are some great modern antidotes to this problem, such as "self-cleaning" litter boxes, it may be time to consider the pros and cons of toilet training your cat.