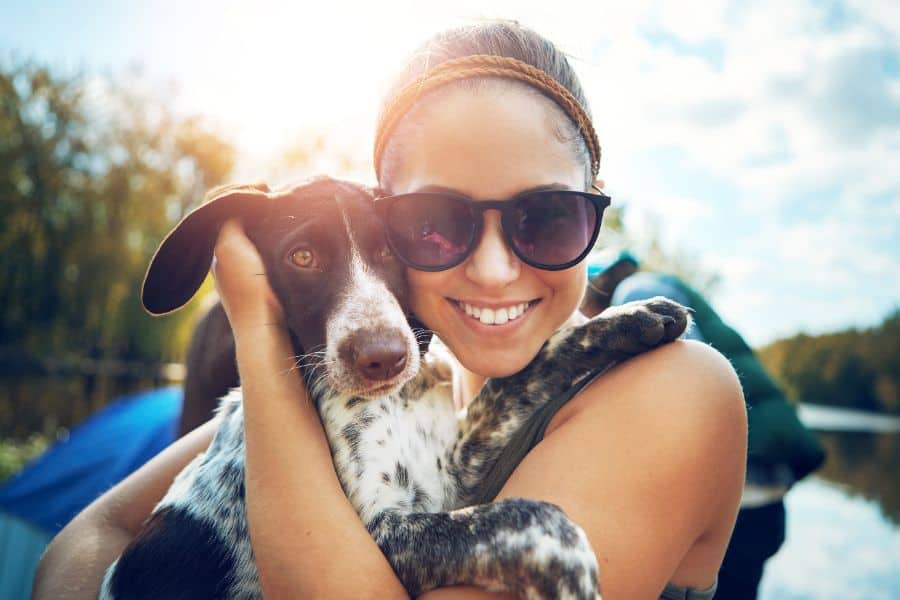 We all know that wearing sunscreen protects us from sunburn, skin cancer, sunspots, and more. But because our pets are covered in fur, many of us assume that they do not need sun protection. In fact, they do!
This time of year heralds plenty of outdoor fun, which includes spending time in the backyard, poolside, hiking, and other outdoor spots. The team at Beverly Hills Veterinary Associates is here to answer the question, "Does my dog need sunscreen?"
Why Does a Dog Need Sunscreen?
Most pets require protection from the sun. Even heavy coated breeds need to be shaded from the UV and hot times of day.
Continue…
Most of us probably don't think about our pets sweating. After all, how would we know with all that fur? Pets don't have any of the tell tale signs of sweat, and they don't have a body odor. But how do our pets keep cool? Do pets sweat?

Keep reading to find out how our pets' bodies are designed to keep cool in hot weather.
Do Pets Sweat?
The human skin is covered with sweat glands that allow our bodies to perspire and release heat from the body. Pet skin is covered with fur, and animals don't have nearly as many sweat glands as we do. They do have some, however, which are mainly located on the surface of their paw pads. You may notice sweaty footprints on your patio in hot weather – evidence that pets do sweat.
Continue…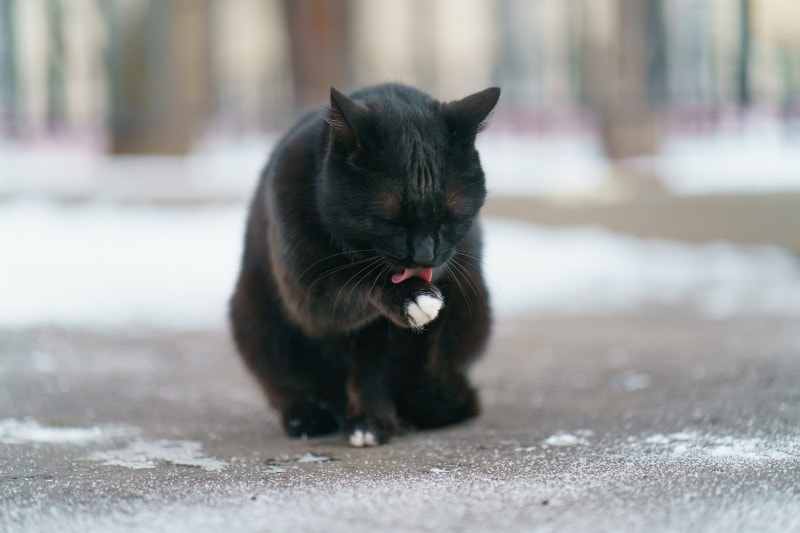 Your pet's paws are adorable, yet it's easy to imagine they're also tough-as-nails. After all, your pet uses them every day to walk, run, and play in all types of weather, and they don't seem to be affected at all…right?

As it turns out, paw pads aren't as indestructible as they might seem. Winter weather is particularly harsh and can wreak havoc on your pet's paw pads. Fortunately, you can avoid dryness, cracking, bleeding, and injuries from toxic winter chemicals with proper winter paw care.

Winter Paw Care
A solid winter paw care plan begins with grooming. The hair around the paws should be trimmed regularly to prevent the accumulation of ice and snow in between the toes. Nails should also be kept short, as longer nails can force the paws to splay out, leading to problems with gait and increasing the opportunity for snow and ice balls to settle around the pads.
Continue…