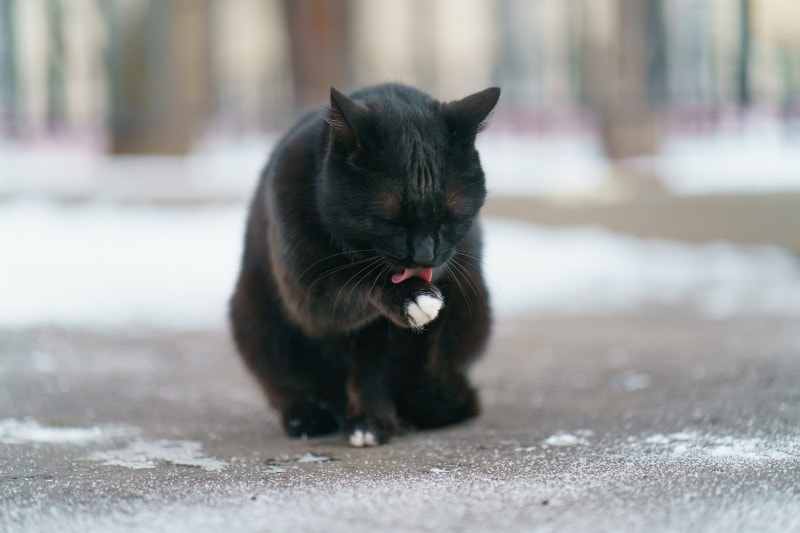 Your pet's paws are adorable, yet it's easy to imagine they're also tough-as-nails. After all, your pet uses them every day to walk, run, and play in all types of weather, and they don't seem to be affected at all…right?

As it turns out, paw pads aren't as indestructible as they might seem. Winter weather is particularly harsh and can wreak havoc on your pet's paw pads. Fortunately, you can avoid dryness, cracking, bleeding, and injuries from toxic winter chemicals with proper winter paw care.

Winter Paw Care
A solid winter paw care plan begins with grooming. The hair around the paws should be trimmed regularly to prevent the accumulation of ice and snow in between the toes. Nails should also be kept short, as longer nails can force the paws to splay out, leading to problems with gait and increasing the opportunity for snow and ice balls to settle around the pads.
Continue…
Dogs can be great exercise partners. They have energy to burn and love spending time with you. However, running safely with your dog takes preparation and training. Let the team at Beverly Hills Veterinary Associates provide a rundown of do's and don'ts before hitting the road with your pet.
Starting Out
Do try it out. Just like humans, dogs benefit greatly from daily exercise. Studies show that over 50% of dogs are overweight or obese, which affects their health and longevity. Walking or running with your dog on leash is a great way to get both of you moving more.
Don't assume your dog is a runner. Not all dogs are cut out for running. There are some breeds that are naturally inclined to the sport (like hunting and sporting breeds), but short-nosed, flat-faced dogs (known as brachycephalic breeds) and pets with short legs and long bodies may not have the proportions that lend themselves to running. Large and toy breeds may be better suited for a nice long walk. Continue…