The weather is heating up, and we can't wait to get out on the boat, in the lake, and to the pool this summer. Of course, our dogs almost always accompany us on these water adventures. But it begs the question – where should and shouldn't your dog swim? Are there hazards to be aware of when it comes to dogs getting wet?
Safety First
Swimming can be great exercise for dogs, and with over 50% of pets in the US either overweight or obese, it's also a great way for your dog to slim down. However, not all dogs are natural swimmers, and some may not enjoy the water at all.
Dogs with long, heavy bodies and short legs are not naturally designed to swim well. Older dogs and brachycephalic breeds may also be at risk in the water. If your dog doesn't know how to swim yet, take it slow and teach with a positive and patient approach.

It's always a good idea to have your dog wear a life vest when swimming, no matter how strong a swimmer they are.
Continue…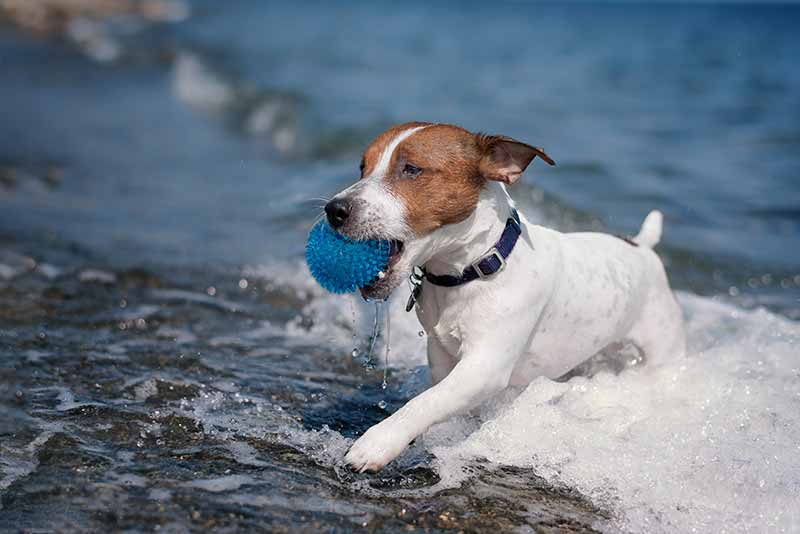 With summer in full swing, families all over the state are eagerly heading out for a day or a weekend on the lake or at the pool. Cooling off near a body of water is one of the best parts of summer in Michigan, and water-loving canine companions couldn't agree more.
Before you pack the cooler and sunscreen, keep in mind that your dog may not be as prepared for the sun, heat, and water as you might think. Review our tips for dog water safety to keep your pup happy, cool, and safe in or near the water.
Planning Makes Perfect
Preparation is key when it comes to bringing your pet anywhere, and a day at the beach or pool is no different. Make sure you have the essentials covered prior to any outdoor activity with your pet: Continue…