When It Comes to Pet Fire Safety, Every Precaution Is Worth It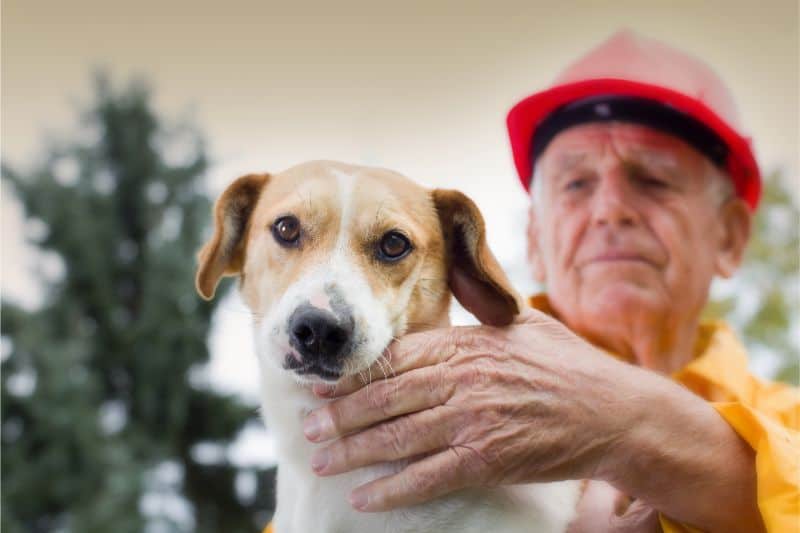 Considering that pets are responsible for over 1,000 house fires each year in America, it's important for pet owners to acknowledge the risks at home. But what about dangerous wildfires that are known to tear through and level entire communities?

Both threats are very real to pets and their people. The more we know about pet fire safety, the better the chances our pets will survive an encounter with fire.
Wrapping Around
It can be very difficult to imagine perilous situations unfolding in or around your home. However, certain preparations to handle emergencies make all the difference.

A house fire or surrounding wildfire can be life-threatening. Taking these precautions can help you and your pet get out safe and alive:

Working smoke detectors (some will automatically alert emergency responders in case you aren't at home).
Place your pet's crate or bed near an exit, but don't block the door with blankets or bedding.
Know where your pet likes to hide.
Place rescue alert stickers on your front door or windows so rescue crews know what kind of pets to look for, and can call them by name (get free stickers from the ASPCA).
Have your pet microchipped, or update any contact information that has changed since they were chipped.
Replace old, worn out ID tags and collars with new, easy to read tags and a new, secure collar and leash set.
The Kit's the Thing
Perhaps one of the most important components of pet fire safety is their emergency kit. Critical in any type of emergency, your pet's kit should contain:

Unexpired food and water (be sure to rotate out) with bowls
Backup Prescription medications
Medical records and recent photo of your pet
Puppy pee pads
Kitty litter and pan
Hand sanitizer and wipes
Trash bags
Blankets
Toys and treats
First aid supplies
If your pet isn't already crate trained, it's never too late to start. That way, they are less stressed when you have to leave quickly. Carrying them in their own crate can drastically reduce problems associated with evacuating and minimize anxiety and fear.
Pet Fire Safety Tips
Knowing that pets and live flame candles don't mix, it's important to remind pet owners of these household risks.

It may seem wacky, but stove knobs can be turned by pets. Either remove the ones your pet can reach or keep them covered or taped when not in use. Discourage your cat from jumping up on counters.
Electrical cords should be covered or contained in protective sheaths. Chewing on cords or open wires can not only injure or shock your pet, they can start big house fires that spread quickly.
Lastly, candles, fireplaces, grills, fire pits, and simmering potpourri units can be extremely hazardous to pet fire safety. Never leave your pet unattended around these items, and be sure all fire is put out before you leave the area.
An Ounce of Prevention
We hope that our pet fire safety reminders come in handy as you prepare for this specific type of emergency. We hope it never comes into play, but the more prepared you are the better your pet will be.

As always, please contact us with any questions or concerns. At Beverly Hills Veterinary Associates, our veterinarians and staff members are always here for you.