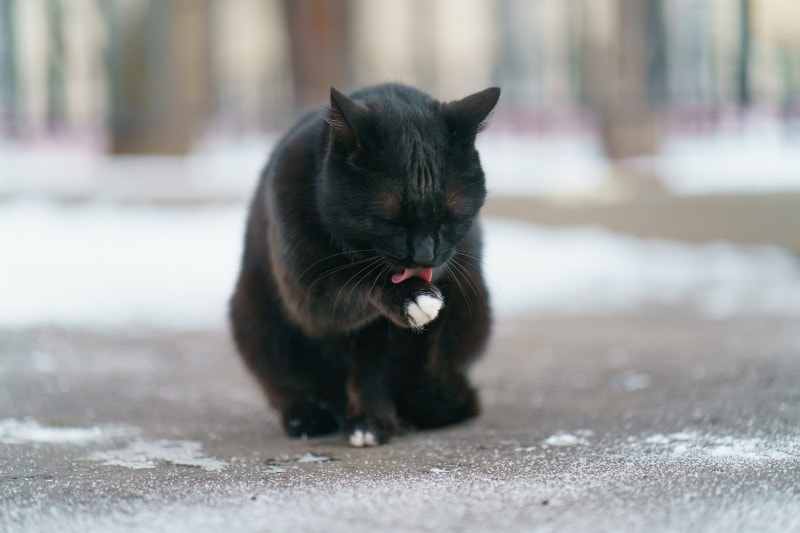 Your pet's paws are adorable, yet it's easy to imagine they're also tough-as-nails. After all, your pet uses them every day to walk, run, and play in all types of weather, and they don't seem to be affected at all…right?

As it turns out, paw pads aren't as indestructible as they might seem. Winter weather is particularly harsh and can wreak havoc on your pet's paw pads. Fortunately, you can avoid dryness, cracking, bleeding, and injuries from toxic winter chemicals with proper winter paw care.

Winter Paw Care
A solid winter paw care plan begins with grooming. The hair around the paws should be trimmed regularly to prevent the accumulation of ice and snow in between the toes. Nails should also be kept short, as longer nails can force the paws to splay out, leading to problems with gait and increasing the opportunity for snow and ice balls to settle around the pads.
Continue…
Caring for your pet's feet is a year-round affair, but seasonal extremes definitely create opportunities for extra attention. Whether it's hot asphalt in the summer or the painfully drying effects of winter ice melt, your pet's paws deserve full protection. To that end, we offer these supportive tips in paw pad care in the hopes that your pet will continue to be happy and frolicsome in 2017.
What's in a Word?
The root of the Middle English word pawe is related to the Dutch poot and Old French poue and patin which means clog, a type of shoe. In any case, the word in its numerous incarnations has been used for centuries to refer to an animal's foot.
Although our pets seem to run, lunge, pounce, and leap as if their paws are made of steel, pet paws are actually quite sensitive and susceptible to injury. During the hot summer months, paw burns are common, so take extra care this year and practice some general safety precautions and pet paw TLC.