Does your favorite feline have you trained to bow to her every whim? If you feed her on demand, wake up when she "tells" you to, and find another place to sit when she commandeers your chair, the answer is "yes!" At Beverly Hills Veterinary Associates, we love seeing clever cat behavior, and we have news that might surprise you: With a little ingenuity, you can flip the script and teach your furry feline some tricks of her own.
Continue…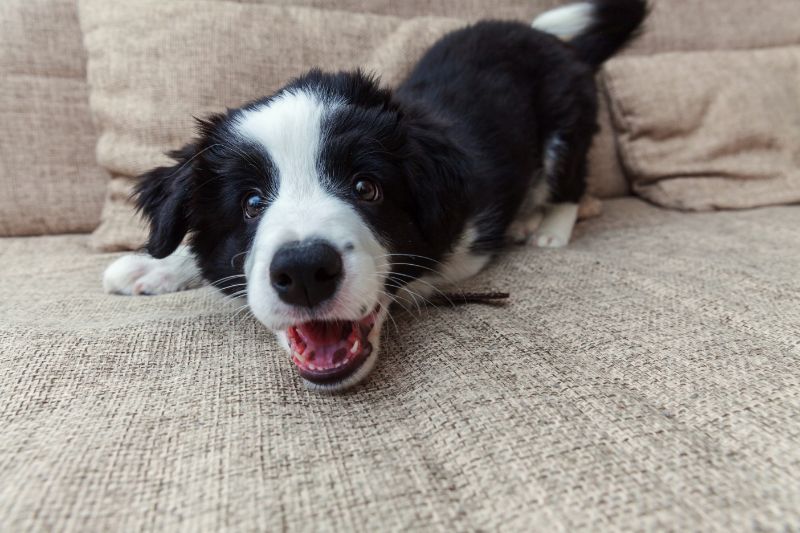 So, you thought you were going to get off easy, didn't you? Your sweet little puppy, or even your older dog, barely made a peep. Sure maybe a grunt or little growl or an adorable "booff" every now and then, but all in all there was barely a bark to be heard, even when there was a knock at the door.
But then, all of a sudden, that pesky squirrel started taunting them with a vengeance. Or the dog next door started up a steady regimen of recreational barking (perhaps at the pesky squirrel, even)… or leaves started falling from the sky and rustling in the breeze! And then, out of the blue, your dog found its voice and it was game on.
Now, it seems, your dog is barking at every little thing. Is the ball not throwing itself? WOOF! Has the cat (gasp!) come downstairs unexpectedly? WOOF! Is the food bowl half empty? WOOF! Are those crazy leaves still falling outside? WOOF! And heaven forbid that that squirrel is scampering along the fence still… WOOF! WOOF!
And what's worse? They're still not barking when you want them to. What's an exasperated dog owner to do when it seems like your dog barks for fun?
Continue…
It's reasonable to set behavior expectations for your pet. However, while they want to please you, they also have to answer to their instincts. This may result in scratching, marking, barking, humping, escaping, and other behaviors you could live without. Luckily, there are some pretty easy ways to achieve good petiquette. A well-mannered pet is right around the corner!