What Could Be Better Than Festive Pet Treats?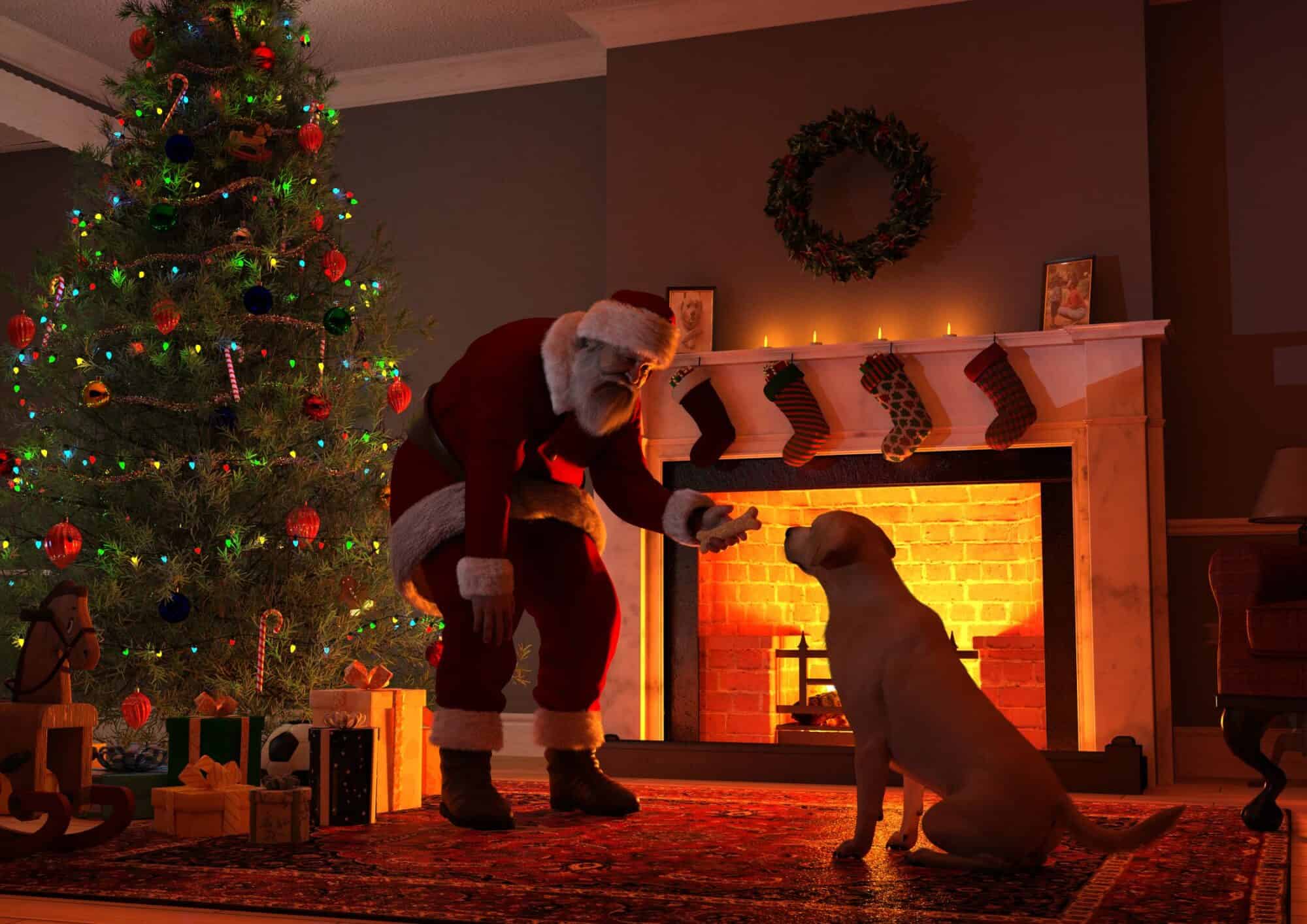 Inclusivity is at the core of our holiday traditions, but to uphold our pet's health and safety, we have to exclude them from certain things. For example, a big family dinner brimming with fatty goodness simply isn't good for our pets. Many pet owners respond to this by offering a plate of pet-safe foods, like bite size lean meat, steamed veggies, and delicious fruit before or during the family meal. But what to do about dessert? Festive pet treats are designed to include your furry friend while keeping them safe and healthy.
The Fine Print
There are abundant DIY recipes for festive pet treats available online. How do you know which ones are the best? It definitely wouldn't be any fun to make your pet a batch of biscuits only to discover they don't like them!
Luckily, you know your pet better than anyone. Do they prefer tuna over sardines? Peanut butter to yogurt? Whatever their sweet heart desires, you have dozens of recipes from which to choose. Better yet, make a little variety for them in order to understand which flavors or textures they like the best.
In no particular order, these festive pet treats are excellent crowd-pleasers:
Check out Cooking for Cats or Doggie Desserts for more inspiration.
Hidden Dangers
The most common culprits behind food-related pet emergencies this time of year are chocolate, raisins, Xylitol, and alcohol (to name a few). When collecting festive pet treats for your pal to enjoy during the holidays, be sure they cannot be confused with any human indulgences. An obvious way to differentiate your pet's cookies from those meant for humans is to use pet-themed cookie cutters, like bones, paw prints, or fish shapes.
Local Flavor
Purchasing festive pet treats is a close runner up to doing it yourself. We are fortunate to have so many excellent pet boutiques nearby that offer some wonderful options to spoil our pets with like:
Outward Expansion
You could also order festive pet treats from any online retailer with good reviews and a strong reputation. It is critical to trust that what you're giving your pet is safe, healthy and nutritious. Always check the list of ingredients.
Check out Dog Bakery Online, Sandy Paws Dog Treats, or this fun Pawtique for possible choices.
Festive Pet Treats
If you simply want to offer your pet something tasty while you're preparing food or aim to distract then during your family dinner, the following foods are delightfully tasty and healthy to boot:
Plain, low-fat yogurt
Cooked oatmeal
Steamed rice
Bite-sized, cooked lean meat
Steamed greens beans, carrots, or sweet potato
Small pieces of apples, pears, pineapple, or mango
Berries
Small cubes of low-fat cheese or cottage cheese
Cooked, unsweetened pumpkin
Please call us at (248) 646–5655 with any questions about these festive pet treats. From all of us at Beverly Hills Veterinary Associates, have a safe and healthy holiday season!